Event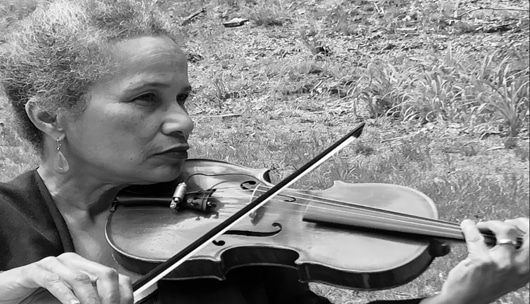 EVENTS
Terry Jenoure & The Portal
On Sunday, October 30 at 2:30, Terry Jenoure & The Portal will perform at Real Art Ways!
"Jenoure is a force to be reckoned with." – The Springfield Inquirer, Massachusetts 

"She's clearly a talent deserving more attention."- The Hartford Courant

"Touches of chamber jazz, lively gypsy dances and earthy call-and-response…sung expressively by violinist Terry Jenoure." – The Washington Post 
Terry Jenoure composer, violinist & vocalist was born in the Bronx to a Puerto Rican and Jamaican family. She began playing violin at age 8. After 12 years of Classical European studies, she became a protégé of the Free Jazz movement. For over 40 years, she and has since collaborated with such greats as Archie Shepp, Leroy Jenkins, Marion Brown, John Carter, Lawrence "Butch" Morris, Andrew Cyrille, Henry Threadgill among many others. She studied voice with famed Edward Boatner (Sonny Stitt's father), who also coached Josephine Baker and Dinah Washington. Her music has been recognized by Downbeat, The New York Times, Jazz Times, and has earned grants for composition and performance, including most recently from Massachusetts Cultural Council (2021), South Arts Jazz Road (2021) and NEFA (2022). Terry has masters and doctoral degrees in Education. She served as a university professor and arts manager for over 30 years.
Terry has assembled a sextet of longtime collaborators. The world-class lineup boasts impressive careers in genres across traditional jazz, free improvisation, and classical chamber music including Angelica Sanchez (piano), Wayne Smith (cello), Avery Sharpe (bass), Joe Fonda (bass), and Reggie Nicholson (drums). Over the past ten years, Jenoure's performances have had a fascinating memoir focus. Merging story with innovation, in her new composition for Real Art Ways she continues the journey.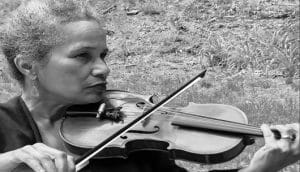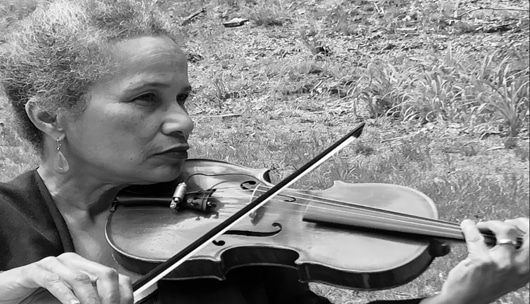 Angelica Sanchez moved to the east coast from Arizona. She has worked with Paul Motian, Richard Davis, Nicole Mitchell, Tim Berne, Wadada Leo Smith, Mario Pavone. Her solo CD A Little House was featured on NPR, while her recording Wires &  Moss was chosen one of the best releases of 2012. Her trio "Float The Edge" features Michael Formanek & Tyshawn Sorey. She has earned awards from Chamber Music America and Rockefeller Brothers, and she currently serves on the Board of Trustees for New Music USA. Sanchez has a master's degree in Jazz Arranging, was a lecturer at Princeton University, and is currently on faculty at Bard College.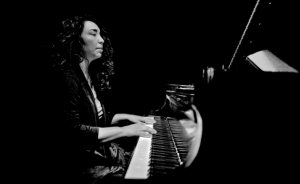 Wayne Smith gave his recital debut at the Kennedy Center. As a soloist & chamber musician he has performed in the U.S., Italy, Germany, Romania, Hungary, Austria, Poland, & China, & has recorded & performed with the Moody Blues, Joe, Richard Smallwood, Anthony Krizan of the Spin Doctors, and the Trans-Siberian Orchestra. He completed undergraduate studies at the Eastman School of Music & pursued graduate studies at the U. of Massachusetts. He serves on the faculty of Amherst College.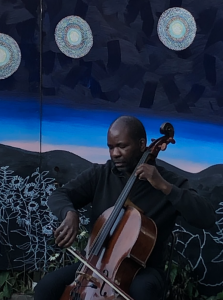 Avery Sharpe began his Jazz career performing with Archie Shepp & Art Blakey, then in 1980 began 20 years with McCoy Tyner, appearing on over 20 Tyner recordings. He has worked with Dizzy Gillespie, Wynton Marsalis, Yusef Lateef, Bobby McFerrin, Pat Metheny, Billy Taylor among many others. In '89, he wrote the soundtrack for movie An Unremarkable Life, & has composed for the Springfield Symphony Orchestra. Stage production Raisin' Cane with Jasmine Guy ("A Different World") has toured since 2007 with his trio. He taught at Williams College, and has been the recipient of grants from NAACP, the National Endowment for the Arts, and the New England Foundation for the Arts.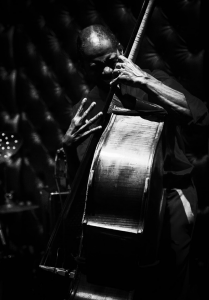 Joe Fonda has worked with countless greats, including Lou Donaldson, Kenny Barron, Dave Douglas, Curtis Fuller, Bill Dixon, Randy Weston, Barry Altschul. He worked closely with Anthony Braxton from 1984 through '99, and was a member of The Creative Musicians Improvisors Forum, directed by Leo Smith. Also a member of the American Tap Dance Orchestra, directed by tap dancer Brenda Bufalino, he has led ensembles and collaborated with others on international festivals in Holland, The Czech Republic, Belgium, Germany, Portugal, Norway, Romania and the U.S. A grant recipient of Meet the Composer and the New England Foundation on the Arts, Joe Fonda has twelve recordings under his own name.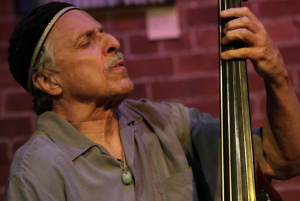 Reggie Nicholson hails from Chicago where he joined the iconic Association for the Advancement of Creative Music (AACM) in 1979. In those early years he worked closely with Muhal Richard Abrams, Amina Claudine Myers, Anthony Braxton, Douglas Ewart, and Joseph Jarman. Since relocating to NYC in 1987, he has brought his high energy and thoughtful playing to performances with Ahmed Abdullah, Myra Melford, Billy Bang, Roy Campbell, Marty Ehrlich, Dewey Redman, Jon Hendricks, Amira Baraka, Fay Victor, Oliver Lake throughout Europe and Japan, and was nominated for a Cal-Arts Award.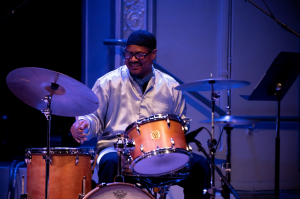 This event was made possible with funding by the New England
Foundation for the Arts' New Work New England program, with
funding from the National Endowment for the Arts, the American
Rescue Plan, Seedlings Foundation, the Fund for the Arts at NEFA
and individual donors. This grant is in honor of Dr. Larry Simpson, a
NEFA board member from 2O06-2020, including six years as chair,
and a champion of the arts.