Event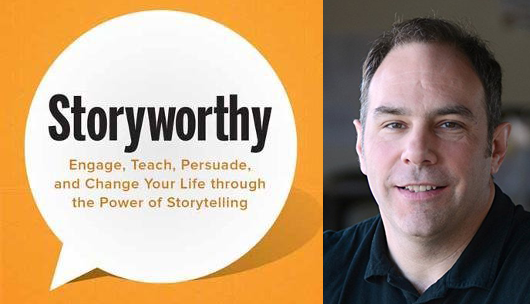 ARTS
Storyworthy - Book Launch with Matthew Dicks
Join internationally bestselling author and 36-time Moth StorySLAM and 5-time GrandSLAM champion Matthew Dicks for the launch of his first non-fiction title, Storyworthy: Engage, Teach, Persuade, and Change Your Life through the Power of Storytelling.
In lieu of a traditional book launch, Matthew will perform a one-man show comprising five BRAND NEW stories with short lessons after each story (right from the book!) designed to make you a better storyteller.
Following the show, Matthew will take questions, sign books, and give away prizes.
Books will be sold in partnership with Barnes & Noble of West Hartford.
Live Music performed by Shoulda Coulda Woulda.
The show is PG-13, so teens are welcome.
Beer, wine, and snacks will be on sale at the Real Art Ways cafe.