Event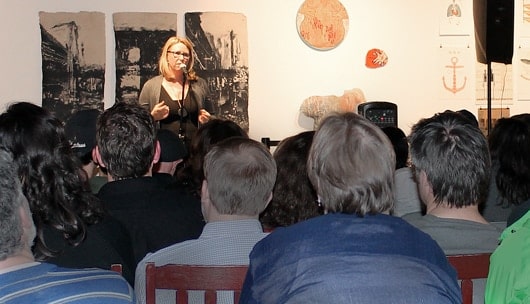 Speak Up is an evening of true stories centered on a common theme, told by storytellers chosen for their skill and expertise. Brought to Real Art Ways by Matthew and Elysha Dicks, the event celebrates the craft of live storytelling in the Greater Hartford area.
All stories are 5-10 minutes long, and may not be suitable for young kids. The stories can be unique, compelling, funny and touching, and show change or growth.
The theme of the evening is Transit.