Event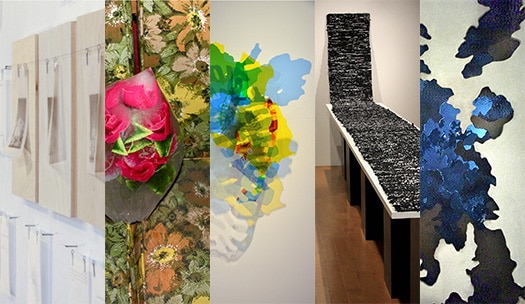 ARTS
Somewhere in the Sequence
Artist Talk: Saturday, November 23 | 2:30 PM 
Real Art Ways presents Somewhere in the Sequence, a group exhibition curated by David Borawski. Funded in part by a grant from Artist's Resource Trust (A.R.T.) Fund, a fund of Berkshire Taconic Community Foundation, Somewhere in the Sequence brings together artists from across New England to explore personal, political and artistic stances, resistance to the status quo, meaning and aesthetics, and strategies for artistic and social communication.
Incorporating sculpture, video, installation, painting, and photography, Somewhere in the Sequence explores a wide breadth of material and conceptual approaches.
Exhibiting artists include Fafnir Adamites, Monique Atherton, Katie Bullock, Alyssa Freitas, Debbie Hesse, Matt Neckers, and Soo Sunny Park.