Event
EVENTS
September Creative Cocktail Hour
Live music, art exhibitions, DJ, and you. Come as you are.
A monthly gathering of people young and old, city, suburb and country, black, white, brown, gay, straight, trans, polkadotted and spotted.
Everybody is welcome, conversations abound, people connect.
Come with friends, come by yourself, hangout. Creative Cocktail Hour is a great way to meet new people!
Music:
Thabisa: Thabisa is a bi-continental rising star, a South African native now residing in New Haven, CT. She is a dynamic singer/songwriter and performer. Her raspy and powerful voice with her dynamic band of musicians pull together sounds that seamlessly string together influences from the likes of Angelique Kidjo, Miriam Makeba, Eryka Badu, Janis Joplin, as well as her unique approach to storytelling. Thabisa's charismatic, warm and emotionally intelligent performances give you an entire experience. Her upcoming EP Petrichor, will lead to her 3rd album which will feature a cross between soul, jazz and African traditional folk as a way to tell stories of her becoming. When not on the stage, this songstress is busy working on projects aimed at community enrichment. Thabisa is also theFounder of nonprofit Rich Arts Collective that aims to build bridges through cultural experiences & human connection using music, art, and performances.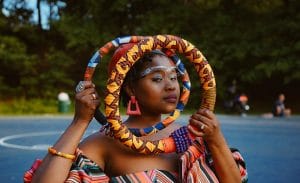 The Dance Collective: The Dance Collective aims to empower women to have a voice and an equal opportunity in dance by providing choreographic and leadership opportunities. By sharing professional contemporary dance with new audiences and providing performances in diverse locations, they work to bridge the gap between the arts and our community. Their studio space in Hartford, CT provides creatives with a home to hone in on their movement vocabulary and we hold the belief that everyone can dance and everyone should.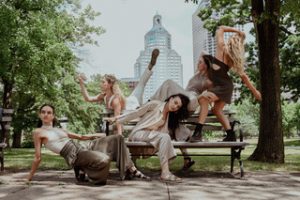 DJ Mr. Realistic
Art Exhibitions – Two Exhibition Openings, Four Exhibitions Total
Food Truck: La Güera Mexican Grill & Pizza
Hands-on Art Making Activities
& You!
Creative Cocktail Hour is about community and expression.
Buy your tickets online and skip the line at the door!