Event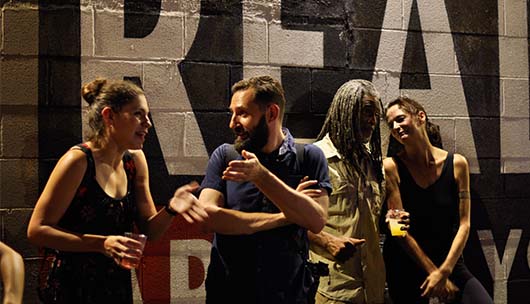 EVENTS
September Creative Cocktail Hour
September: low-key Creative Cocktail Hour
With the rise of the Delta Variant, we're playing it cool.
We'll be mostly outdoors.
Indoors, we'll have art exhibitions and plenty of room.
September Creative Cocktail Hour will also be the start of our new COVID vaccination policy.
Beginning Thursday September 16, all visitors to Real Art Ways (for movies, galleries and events) will be required to show:
proof of vaccination
OR
a negative COVID-19 test taken within the last 72 hours,
in combination with a corresponding photo ID.
Children under 12 years old will be required to be masked.
Featuring: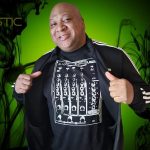 DJ James Hall AKA Mr. Realistic – is a Connecticut and NYC USA based DJ/Producer.  Mr. Realistic is no stranger to this thing called house music! He's been in the game since the late 80's spinning tribal, deep, soulful and afro house music at events and clubs around the US and Europe, such as PartyCast TV, the Liquid Sol House Events, the Amsterdam Dance Event, and, upcoming in July 2021, The Lago Mio Fest in St. Moritz, Switzerland. Learn more HERE.
DJ Mr. Realistic will be joined by DJ Charles Henry.
Four new visual art exhibitions: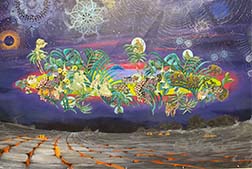 "Then the Morning Comes" by Lydia Viscardi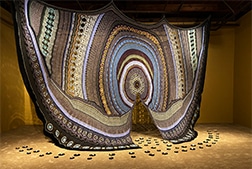 "There were no casseroles…" by Daniela Puliti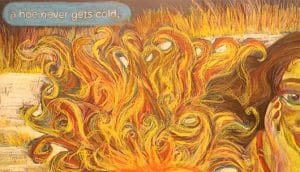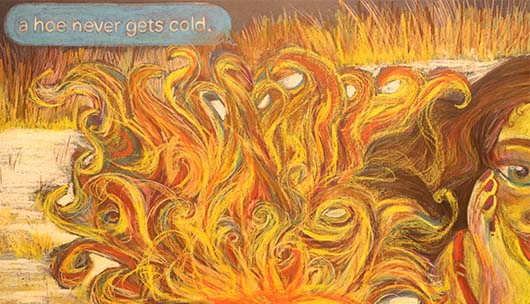 "Can you Repeat the Question?" by Chantal Feitosa
Including an opening reception for: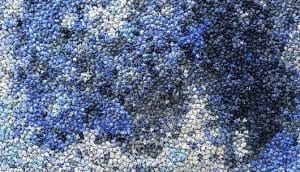 "무: 無: Nothing" by Seunghwui Koo
Drawing from meditative experiences in nature, Koo creates meticulous resin, acrylic, plaster, clay, and mixed media works inspired by the daily happenings and intricate moments of her life in New York City. Her work is a commentary on the lives of her fellow New Yorkers, as she has witnessed them. Koo was born in South Korea, where she first thought to combine the forms of the pig's head and the human body. The significance of the pig's head plays on the different symbolic meanings in Eastern and Western cultures. Good fortune (Eastern) and greed (Western)—two very different connotations of the pig—are themes that feature prominently in Koo's work, in tension with the textural and organic qualities of the pieces on view in the Real Room gallery.
&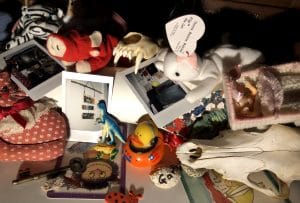 "to phone a friend" by Maxim Shmidt
"to phone a friend" is a self-portrait of loneliness and not-belonging. It is a collection of memories I could hold dear or hardly remember, trinkets and treasures alongside testaments to unwavering sadness in the form of crumpled unlove letters. It embodies that I feel I am explosively everything, yet also culminating into nothing, where I am so trapped inside of myself that the longest reach to form some sort of connection outside myself is doomed to fail. I am a moment that never comes, as is my relationship with the world and those around me. I feel so marred by my subjectivity and obsession with small, strange objects that I forget (or neglect to try) to help myself. I ignore the fact that maybe someone, somewhere, wants to properly know me, so as to escape the inevitable pain that accompanies a close connection with any other person. I am a museum without visitors, stuffed to the brim with otherwise-nonsense objects and ideas that no one will see. The idea of calling a friend is a hypothetical I do not have.
Plus:
Cafe/bar