Event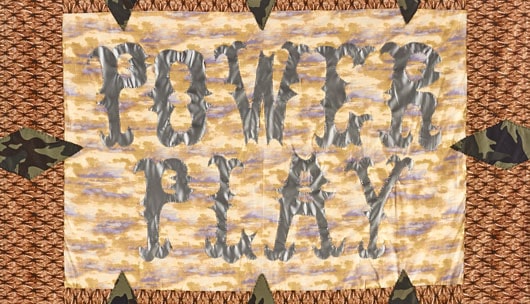 ARTS
Rita Valley - Road to Ruin
Solo exhibition of the fabric-text constructions of Southbury, Connecticut artist Rita Valley. Quilted and sewn "paintings" carry the phrases of a downward spiraling economy, such as "Wage Slave" and "No Future." The irony is not lost on these declarations juxtaposed upon decorative patterned fabric.
Curator: David Borawski
About the Artist
Rita Valley lives and works in Connecticut. Her works explore issues of inequality, the waging of war and financial disparity, with recent economic trends providing further fodder for her studio investigations.
She studied at Bard College and graduated from Bennington College with a degree in Studio Art and a minor in Literature. She has shown throughout New England and in New York City.
She has received two State of Connecticut Individual Artist Grants and recently was commissioned by a collaboration between Yale University Art Gallery and Artspace (New Haven) to create an original artist's book, Better Guns and Gardens. Her work has recently been shown at Odetta Gallery in Brooklyn.