The Riverwood Poetry Series at Real Art Ways continues with Jose B. Gonzalez, author of "Toys Made of Rock," contributor to NPR, NEATE Poet of the Year, and Fulbright Scholar.
Join us on the second Tuesday of the month, from September 2018 through May 2019. Each night begins with an open mic, followed by a poetry reading featuring regionally- or nationally-known poets.
6:45 PM sign up for Open Mic: First come, first served. One page/one person.
About Jose B. Gonzalez
Jose B. Gonzalez is the author of "Toys Made of Rock" and "When Love Was Reels". He has been anthologized in the Norton Introduction to Literature and The Wandering Song: Central American Writing in the United States. 
His work has appeared in publications such as Callaloo, Calabash, the Pittsburgh Poetry Review, The Quercus Review, and Palabra. He has been a contributor to NPR, and has presented at numerous colleges and venues throughout the country and abroad. He has been the NEATE Poet of the Year, and is a Fulbright Scholar. He currently teaches at the U.S. Coast Guard Academy in New London, CT.
About Riverwood Poetry Series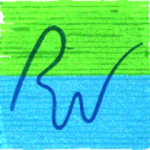 The Riverwood Poetry Series, Inc. is a non-profit arts organization committed to the promotion and appreciation of poetry in Connecticut. RPS, Inc. is invested in providing entertaining and thought-provoking programming, while responding to the needs our our neighbors through community outreach and collaboration. From their Facebook page: "The Riverwood Poetry Series has innovated many programs since our inception, all of them free to the public. We provide entertaining and thought-provoking poetry in a relaxed atmosphere." Learn more at their website.
Upcoming Riverwood Poetry Series Dates
November: Tuesday, November 13, 7 PM
Featuring Claire Schwartz