Event
The Series takes place in-person on the second Wednesday of the month from September 2022 through May 2023. Each night begins with a poetry reading featuring regionally- or nationally-known poets, followed by an open mic – one poem, one page.
The authors' books will be available to buy for book signing and conversation. Food and drinks will be available to purchase.
Free of charge. Ample parking available at Real Art Ways. Audience mask wearing is encouraged, but not required.
Edwina Trentham
Edwina Trentham was born and grew up in Bermuda. She is a Professor of Emerita of English at Asnuntuck Community College in Enfield, Connecticut, where she founded the poetry journal, Freshwater. She was also a Visiting Instructor in the Graduate Liberal Studies Program at Wesleyan University. She has been a fellow at Yaddo and has published her work in a number of periodicals, including the American Scholar, Nimrod, and Prairie Schooner. She also has work in six anthologies. A collection of her poetry, Stumbling into the Light, was published by Antrim House. She is a member of Connecticut River Poets and Poets for the Planet.
Visit her website here.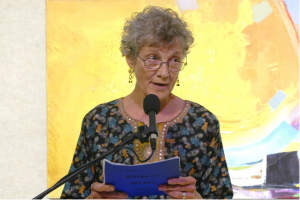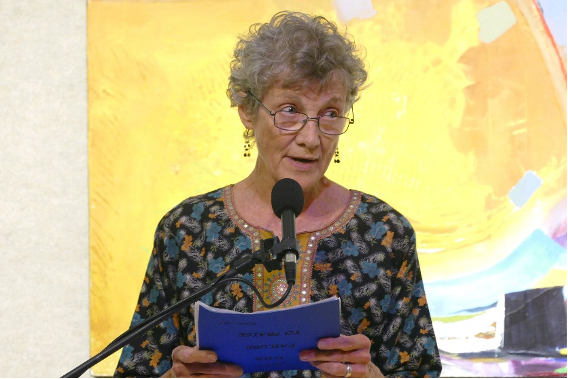 Michael "Chief" Peterson
Michael "Chief" Peterson marries social consciousness with mellow poetic verses. Born and raised in Connecticut, Chief not only speaks about social inequities and individual struggle, but he acts to change the cycle. He is currently a Dean of Students at his alma mater, New Britain High School, and is also a part-time Child Development Specialist.
Chief is the playwright of and actor in his own one-man show, I Wish Life Had Training Wheels. He is Poet Laureate of his hometown, New Britain, and was recently voted into his second term. He finished in 5th place during the National Poetry Slam and is currently among the top 5 ranked poets in the Southern Fried National Poetry Slam.
From the high school where he works to the stages where he performs, this poet on the rise is about turning his art into action and inspiring people to do the same.
Visit his website here.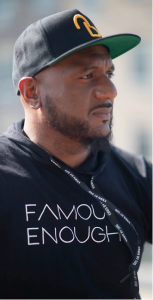 About Riverwood Poetry Series

The Riverwood Poetry Series, Inc. is a non-profit arts organization committed to the promotion and appreciation of poetry in Connecticut. RPS, Inc. is invested in providing entertaining and thought-provoking programming, while responding to the needs of our neighbors through community outreach and collaboration. From their Facebook page: "The Riverwood Poetry Series has innovated many programs since our inception, all of them free to the public. We provide entertaining and thought-provoking poetry in a relaxed atmosphere."