Event
The Series takes place in-person on the second Wednesday of the month from September 2022 through May 2023. Each night begins with a poetry reading featuring regionally- or nationally-known poets, followed by an open mic – one poem, one page.
The authors' books will be available to buy for book signing and conversation.  Beer, wine, soft drinks, and snacks will be available for purchase.
Free of charge. Ample parking available at Real Art Ways. Audience mask wearing is encouraged, but not required.
James Finnegan
James Finnegan, past Poet Laureate of West Hartford, has published poems in Ploughshares, Poetry Northwest, The Southern Review, The Virginia Quarterly Review, as well as in the anthologies: Good Poems: American Places edited by Garrison Keillor; Laureates of Connecticut; Shadows of Unfinished Things; Imagining Vesalius; Waking Up to the Earth; and Walkers in the City. For a decade he served as president of the Friends & Enemies of Wallace Stevens (stevenspoetry.org). He posts aphoristic ars poetica on the blog ursprache.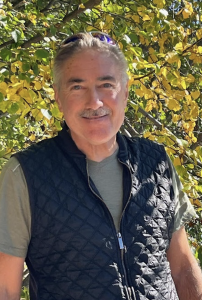 Joan Kwon Glass
Joan Kwon Glass is the mixed-race, Korean American author of NIGHT SWIM (Diode Editions, 2022) & three chapbooks. She serves as Editor-in-Chief for Harbor Review, as a Brooklyn Poets Mentor, is a proud Smith College graduate & has been a public school educator for 20 years. Joan serves on the faculty of Hudson Valley Writers Center & the Fine Arts Work Center of Provincetown, her work has won or been finalist for several prizes & her poems have been nominated for the Pushcart Prize & Sundress Anthology Best of the Net. Joan's poems have been published or are forthcoming in Hayden's Ferry Review, Prairie Schooner, Asian American Writer's Workshop (The Margins), RHINO, Rattle, Dialogist & elsewhere. She lives in Connecticut with her family.
Visit her website here.
Follow her on twitter here.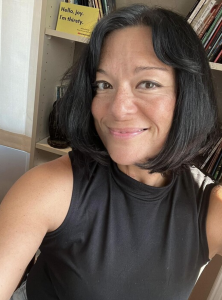 About Riverwood Poetry Series

The Riverwood Poetry Series, Inc. is a non-profit arts organization committed to the promotion and appreciation of poetry in Connecticut. RPS, Inc. is invested in providing entertaining and thought-provoking programming, while responding to the needs of our neighbors through community outreach and collaboration. From their Facebook page: "The Riverwood Poetry Series has innovated many programs since our inception, all of them free to the public. We provide entertaining and thought-provoking poetry in a relaxed atmosphere."