Event
The Series takes place in-person on the second Wednesday of the month from September 2022 through May 2023. Each night begins with a poetry reading featuring regionally- or nationally-known poets, followed by an open mic – one poem, one page.
The authors' book will be available to buy for book signing and conversation.  Beer, wine, soft drinks, and snacks will be available for purchase.
Free of charge. Ample parking available at Real Art Ways. Audience mask wearing is encouraged, but not required.
January's Poets:
Rayon Lennon
Rayon Lennon was born in rural Jamaica. He moved to New Haven County, Connecticut when he was 13. His work has been published widely in various literary magazines, including, The Mainstreet Rag, Step Away Magazine, Folio, The Connecticut River Review, The African American Review, Noctua Review, New Haven Review, Indianapolis Review, The Connecticut Review, Callaloo, The Columbia Journal, and Rattle. He has won numerous poetry contests including the 2017 Rattle Poetry Prize. His poems have been nominated for the Pushcart Prize. His first book of poems, Barrel Children, was released in March, 2016, by Main Street Rag Publishing Company. Barrel Children was a finalist for the 2017 Connecticut Book Award for Best Poetry Book.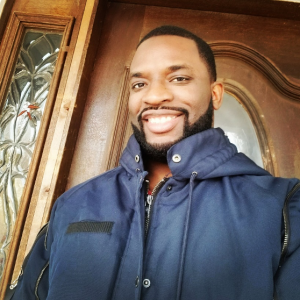 Josh Brown
Josh Brown, known as AnUrbanNerd, is a rap and spoken word artist as well as a visual artist with a background in education and engineering. He served as the current New London Poet Laureate. He has been writing and performing for more than 15 years. Josh spent years suppressing his gift trying to avoid being a stereotypical Black man who raps. He learned, however, that "our gifts are not our own," and now he gives his gift back whenever he can. He has published several poems through Magik Press and has written and distributed two music EP's. He currently works as the SCHOLA2RS House Director, teaching and mentoring young Black men at the University of Connecticut Storrs Campus.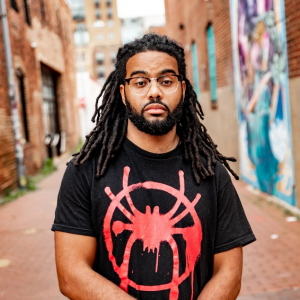 About Riverwood Poetry Series

The Riverwood Poetry Series, Inc. is a non-profit arts organization committed to the promotion and appreciation of poetry in Connecticut. RPS, Inc. is invested in providing entertaining and thought-provoking programming, while responding to the needs of our neighbors through community outreach and collaboration. From their Facebook page: "The Riverwood Poetry Series has innovated many programs since our inception, all of them free to the public. We provide entertaining and thought-provoking poetry in a relaxed atmosphere."