Event
The Series takes place in-person on the second Wednesday of the month. An open mic will precede the featured
reader—one poem, one page please.
Join us for this in-person reading! An open mic will precede the features readers – one poem, one page.
The author's books will be available to buy for book signing and conversation. Food and drinks will be available to purchase.
Free of charge. Ample parking available.
Rennie McQuilkin
Rennie McQuilkin, who grew up in Rochester, NY, received degrees from Princeton and Columbia Universities, and decided against a law career following a stint at Harvard Law School. After teaching English at Phillips Academy in Andover, MA, the Loomis-Chaffee School, and Miss Porter's School, he co-founded the Sunken Garden Poetry Festival, which he directed for 9 years, and later served as CT Poet Laureate from 2015-2018. He was the publisher of Antrim House Books, which issued over 300 titles, mostly poetry collections. His own poetry has appeared in The Atlantic, Poetry, The American Scholar, The Southern Review, The Yale Review, the Hudson Review, and other publications. The author of numerous volumes of poetry, he has received a number of awards, including a fellowship from the National Endowment of the Arts, six fellowships from the CT Commission of the Arts, a Lifetime Achievement Award from the CT Commission on the Arts, a Lifetime Achievement Award from the CT Center for the Book, and its 2010 poetry award under the aegis of the Library of Congress.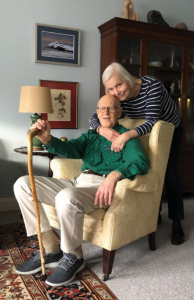 Clare Rossini
Clare Rossini has published three collections of poems, most recent of which is Lingo (The University of Akron Press). Her poems and essays have appeared in journals and anthologies such as The Paris Review, The Kenyon Review, The Iowa Review, Ploughshares, Poetry, and The Best American Poetry series. The Poetry of Capital, an anthology Rossini co-edited with Benjamin Grossberg, was published by the University of Wisconsin Press in 2021. After 45 years of college teaching, Rossini retired as Artist-in-Residence in the English Department at Trinity College in Hartford in Spring of 2023. She plans to continue teaching creative writing courses at Trinity and continuing her community outreach work.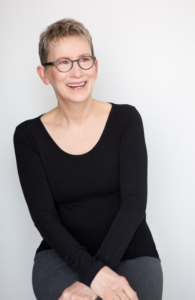 About Riverwood Poetry Series

The Riverwood Poetry Series, Inc. is a non-profit arts organization committed to the promotion and appreciation of poetry in Connecticut. RPS, Inc. is invested in providing entertaining and thought-provoking programming, while responding to the needs of our neighbors through community outreach and collaboration. From their Facebook page: "The Riverwood Poetry Series has innovated many programs since our inception, all of them free to the public. We provide entertaining and thought-provoking poetry in a relaxed atmosphere."