Event
The Riverwood Poetry Series continues with Sean Frederick Forbes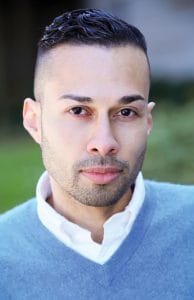 Forbes' themes will include poetic narratives about the immigrant experience, writing in poetic forms and traveling. He'll read from his book Providencia as well as providing context for the virtual audience.
Sean Frederick Forbes is an Assistant Professor-in-Residence of English and the Director of the Creative Writing Program at the University of Connecticut.  His poems have appeared in Chagrin River Review, Sargasso, A Journal of Caribbean Literature, Language, and Culture, Crab Orchard Review, and other publications. In 2009, he received a Woodrow Wilson Mellon Mays University Fellows Travel and Research Grant for the travel to Providencia, Colombia. Providencia, his first book of poetry, was published in 2013. He serves as poetry editor for New Square, the official publication of The Sancho Penza Literary Society for which he is a founding member. In 2017, he received first place in the Nutmeg Poetry Contest from the Connecticut Poetry Society.
An open mic will start after the reading by Sean Frederick Forbes. To sign up, please send an email to riverwoodpoetry@yahoo.com
Join us online the Second Tuesday of the month through May 2021. Each night has an open mic and a poetry reading featuring regionally – or nationally – known poets.