The Riverwood Poetry Series continues in February with Garrett Phelan, reading poetry by incarcerated men.
Join us on the second Tuesday of the month through May 2019. Each night begins with an open mic, followed by a poetry reading featuring regionally-or nationally-known poets.
In Good Time: Incarcerated Voices
The poetry you will hear is from inmates at the maximum security MacDougall Correctional Facility in Suffield, Connecticut. They attended a poetry workshop facilitated by Garrett. Rarely are these poets' voices heard beyond the locked classroom door.
About Garrett Phelan
Garrett Phelan has been a Teaching Artist under the auspices of the John F. Kennedy Center for the Performing Arts, the Washington National Opera, The Capitol Hill Arts Workshop and other arts and educational organizations. He has published poems in literary journals as well as a volume of poetry, Ode To Outlaws (pictured above).
About Riverwood Poetry Series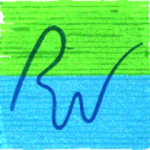 The Riverwood Poetry Series, Inc. is a non-profit arts organization committed to the promotion and appreciation of poetry in Connecticut. RPS, Inc. is invested in providing entertaining and thought-provoking programming, while responding to the needs of our neighbors through community outreach and collaboration. From their Facebook page: "The Riverwood Poetry Series has innovated many programs since our inception, all of them free to the public. We provide entertaining and thought-provoking poetry in a relaxed atmosphere." Learn more at their website.
Riverwood Poetry Series Dates
Tuesday, March 12, 7 PM
Tuesday, April 9, 7 PM
Tuesday, May 14, 7 PM