The Series takes place on the second Tuesday of the month through May 2019. Each night begins with an open mic, followed by a poetry reading featuring regionally-or nationally-known poets.
American School for the Deaf and Greater Hartford Academy of the Arts
Students will read or sign their poetry. Some poems are based on art exhibits at Real Art Ways. Some poems will be voiced while others will be performed in American Sign Language (ASL). ASL interpreters will be present.
About this Collaboration
In 2014, as part of Riverwood Poetry Series' Connecticut Poetry Festival, students from the American School for the Deaf and Greater Hartford Academy of the Arts presented their poetry. They performed separately that night; however the students and their teachers were excited about seeing other students from very different cultural worlds, present their poetry. The experiment was very successful. The collaboration has continued every school year since, and the students have created a body of voiced and ASL poetry.
About Riverwood Poetry Series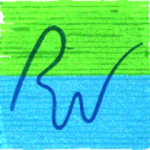 The Riverwood Poetry Series, Inc. is a non-profit arts organization committed to the promotion and appreciation of poetry in Connecticut. RPS, Inc. is invested in providing entertaining and thought-provoking programming, while responding to the needs of our neighbors through community outreach and collaboration. From their Facebook page: "The Riverwood Poetry Series has innovated many programs since our inception, all of them free to the public. We provide entertaining and thought-provoking poetry in a relaxed atmosphere." Learn more at their website.
Riverwood Poetry Series Dates
Tuesday, April 9, 7 PM
Tuesday, May 14, 7 PM