Event
The Series takes place in-person on the second Wednesday of the month from September 2022 through May 2023. Each night begins with a poetry reading featuring regionally- or nationally-known poets, followed by an open mic – one poem, one page.
Join us for this in-person reading! Audience mask wearing is strongly encouraged, but not required.
The author's books will be available to buy for book signing and conversation. Beer, wine, soft drinks, and snacks will be available for purchase.
May's Poets:
Christie Max Williams is a writer and award winning actor. His debut poetry collection, The Wages of Love, won the 2022 William Meredith Poetry Prize. Originally from California and then New York City, he now lives in Mystic, Connecticut where he and his wife raise their daughter and son. He has worked as an actor and director in California, New York, and Connecticut. He has also worked as a fruit vendor in Paris, a salmon fisherman in Alaska, a consultant on Wall Street, a writer for the National Audubon Society, and in leadership posts for non-profit organizations. He co-founded, and for many years directed, the Arts Cafe Mystic, which is in its 29th year of presenting programs featuring readings by America's best poets, complemented by music of New England's finest musicians. His poetry has been published in journals, magazines, and anthologies, and has won the Grolier Prize, placed second in the Connecticut River Review Contest, and was a finalist for the National Poetry Series.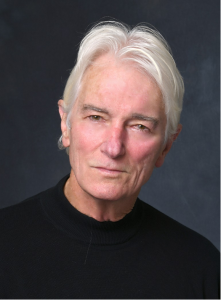 Doug Anderson is widely published in peer reviewed journals and has written books of poems, plays, short stories, a memoir, book reviews, and essays. He has received awards and fellowships from the National Endowment for the Arts, the Massachusetts Cultural Counsel, and Poets & Writers. His book, The Moon Reflected Fire, won the Kate Tufts Discovering Award and Blues for Unemployed Secret Police a grant from the Eric Matthieu King Fund of the Academy of American Poets. He has a new poetry in Nine Mile, The Massachusetts Review, and The San Pedro River Review. His poetry book, Horse Medicine, was published by Barrow Street Books in 2015. He will read from his most recent book of poems, Undress, She Said, published by Four Way Books in 2022.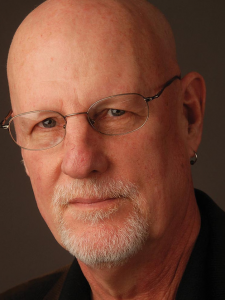 About Riverwood Poetry Series

The Riverwood Poetry Series, Inc. is a non-profit arts organization committed to the promotion and appreciation of poetry in Connecticut. RPS, Inc. is invested in providing entertaining and thought-provoking programming, while responding to the needs of our neighbors through community outreach and collaboration. From their Facebook page: "The Riverwood Poetry Series has innovated many programs since our inception, all of them free to the public. We provide entertaining and thought-provoking poetry in a relaxed atmosphere."