Event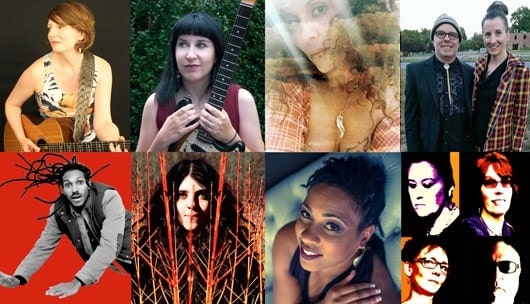 An evening of musical contrasts and creative surprises as eight Connecticut artists play songs by each other, rearranged in their own characteristic performance styles.
Each of the eight Rearrange Me artists will be secretly assigned one of the other artists. They will then choose a song and perform it as though it was their own. This means that a folk artist, if assigned a hip-hop artist, will rearrange and perform a song by the hip-hop artist in folk style… and so forth.
Each artist will only know their own Rearrange Me assignment, so the audience and the other performers will hear the pieces for the first time together.
Produced in cooperation with Julie Beman.
Participating Artists:
Kate Callahan | Lys Guillorn & Her Band | Angela Luna | The Sawtelles
Self Suffice | That Virginia | Charmagne Tripp | Zoo Front