Event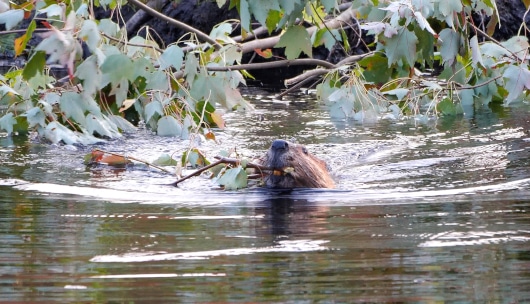 EVENTS
Really Wild Wednesdays: Eager Ecological Engineers
On November 30, 2022, Real Art Ways will screen "Beaver Pond Wildlife: Part 5 – Fall to Winter", the final segment of the Really Wild Wednesdays: Eager Ecological Engineers program, which begins at 7pm. Admission is free.
The 5-part documentary film chronicles wild animal and plant life above and below water at typical northeast beaver ponds over a year's time span. 
In Part 5, we'll see the dramatic change of colors from summer greens to autumn's fiery reds and glowing golds, as the bounty of summer quickly wanes. All wildlife is now focused on the priority of surviving the coming winter. Some have migrated to warmer climes, or soon will be. Some are preparing to hibernate. Others are stockpiling as much food as they can to ensure they'll have enough to get by until spring.
As always, there will be a Q&A session following the film.
Each evening will be hosted by filmmaker Ray Asselin and feature a reception from 6:30-7pm in the gallery and a short Q & A after the film. The film screening will start at 7pm. Donations are graciously accepted.
Thank you to Professor Susan A. Masino of Trinity College for organizing this series, which is part of the Frederick Law Olmsted 200th birthday celebration. 
Space is limited. Registration is strongly encouraged.