Event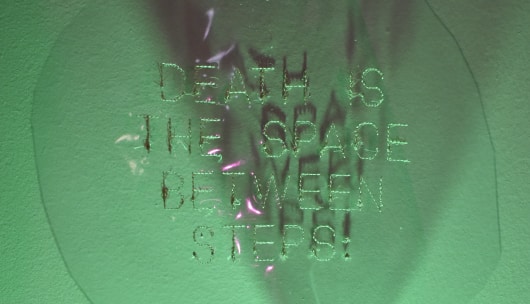 ARTS
Real Wall: Alexis Christina Crowley
Real Art Ways presents a new installation by Hartford-based artist Alexis Christina Crowley 
Hail Eve, Full of Grief and Earthly Delights is an installation utilizing mythologies and memories to explore the process of grief. Exploring a variety of media and techniques, Crowley's work offers multiple ways for the viewer to interpret life, bodies, and death.
From the Project Statement:
'Hail Eve' was created specifically for the Real Wall, as part of the artist's IRL(in real life) grief process as she's faced with the potential death of a loved one. In order to conceive of the loss of a body she looks at the experience of having one. Semi-related mythologies, iconic imagery, and allusions to personal and cultural stories are mashed together, mimicking the strangeness of memories, beliefs, and emotions that morph and surface randomly during periods of grief.
About the Artist:
Alexis Christina Crowley has been working as an artist in and around Hartford since 2010. She took a winding road through several institutions, and received her BFA in Printmaking from the Hartford Art School in 2015. After graduating she worked out of Parkville Studios in Hartford, along with 4 other artists, for several years. As a result Alexis has been involved in several local DIY arts events and projects, and experimented in her personal work with collaboration, installation styles, and performance. She is becoming increasingly comfortable with vulnerability in her practice, sniffing out the edge of and marking her own boundaries with a sense of curiosity, using her relationship with herself/body as material/subject matter. Growing up in a New Age family, her Mother being a Minister and teacher of Tarot etc, has had a clear effect on her magical thinking and dramatic voice – always tryna say everything and nothing.
Real Wall is a series of wall mounted exhibitions taking place in between formal gallery spaces. Artists are invited to engage with the space in experimental ways meaningful to their practice in short-run exhibitions.
Image: Dear Diary, I love you, I wish I were writing to you from someone else's hand (detail), mixed media, 2019