Event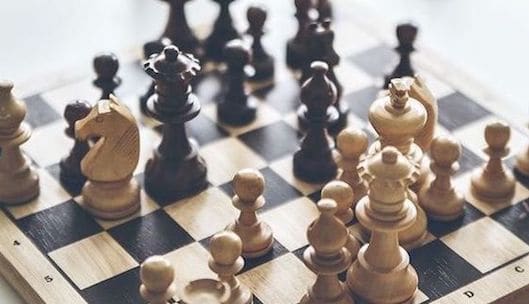 EVENTS
Real Board Games & Chess Night
Get comfortable in our lounge for Real Board Games & Chess Night, our free game night on the first Tuesday of every month.
We'll provide the games! Bring your friends and, if you want, a game or two that you don't think we'll have.
For chess players, all levels are welcome, including beginners.
Want to donate a game to us? Email Us.
NEW THIS MONTH: PUZZLE SWAP
Ready to trade-in your familiar jigsaw puzzles for a new challenge?
Bring up to THREE high-quality, gently used jigsaw puzzles for a "Yankee swap"-style puzzle exchange!
Puzzles over 500 pieces only, with no missing pieces and an intact box. Pieces must be secured with a ziplock bag inside the box.
We will be collecting your puzzles at 6 pm. Come, relax, have a drink and work on a puzzle while we set up the swap. Then, you'll draw numbers to select your new-to-you puzzles!