Event
ARTS
Papo Vázquez & Mighty Pirates Troubadours Concert & Parranda
Real Art Ways invites the community for a holiday concert and parranda, with the return of trombonist, composer and arranger Papo Vázquez & Mighty Pirates Troubadours.
"If you examine the signal moments of Afro-Latin music in New York since the mid-1970s, you'll often find the trombonist Papo Vazquez in the picture, brash and precise, helping to drive the music, giving it snap and ferocity."
– Ben Ratliff, The New York Times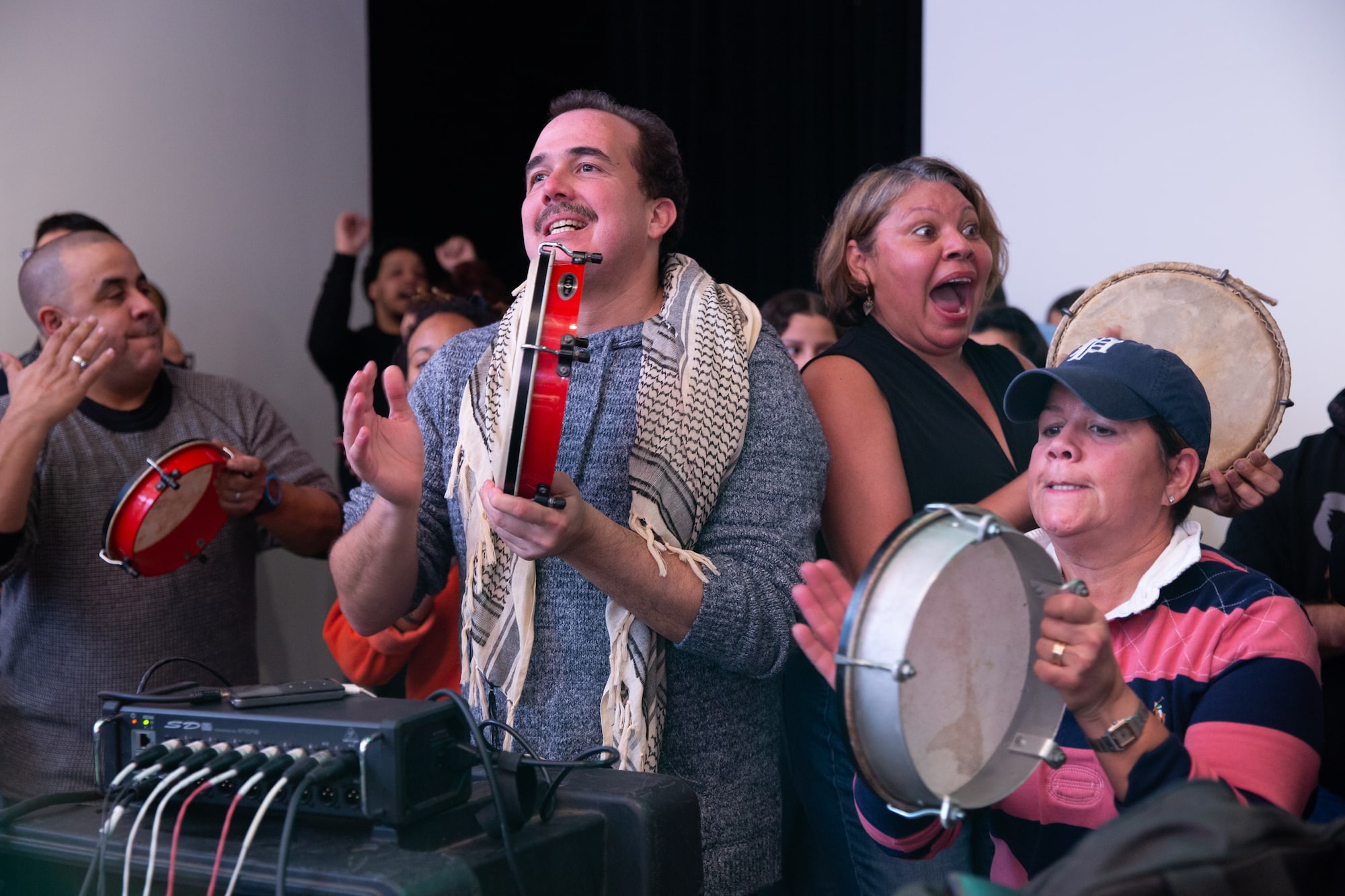 This is a special night filled with traditional Puerto Rican food, music and dance.
Local Musicians
Bring your instruments and join in!
Parranda
Parranda, of Parranda de aguinaldo (Christmas folk music), is an Afro-Indigenous musical form played during the holidays in various Caribbean countries including Puerto Rico, Cuba, Trinidad, and the coastal area of the states Aragua and Carabobo in Venezuela.
Papo Vázquez
During the 1970s, Vázquez was a key player in the New York's burgeoning jazz and Latin jazz scene. He performed with jazz luminaries Slide Hampton, Tito Puente, Dizzy Gillespie, Frank Foster, Mel Lewis, Hilton Ruiz and toured Europe with the Ray Charles Orchestra. He is also a founding member of Jerry Gonzalez's Fort Apache Band, Conjunto Libre, and Puerto Rico's Batacumbele.
Vázquez is known for fusing Afro-Caribbean rhythms, specifically those from Puerto Rico, with freer melodic, harmonic elements and progressive jazz.
Recently, Vázquez was honored by Arturo O' Farrill and the Afro-Latin Jazz Orchestra as one of the great sidemen of Latin jazz. His most recent recording, Spirit Warrior has received accolades from fans, critics and Jazzdelapena.com, Latin Jazz Network, The Latin Jazz Corner and the New York City Jazz Record, who cited it as "one of the Best Latin Jazz Albums of 2015." – Latin Jazz Network
Band of Pirates

Papo Vazquez – Trombone
Andy Farber – Ten. Sax
Rick Germanson – Piano
Ariel Robles – Bass
Willy Rodriguez – Drums
Carlos Maldonado – Percussionist
Obanilú Allende – Perc.
Jose Mangual Jr. – Vocals & Perc.
Joe Diaz – Cuatro