Event
ARTS
November Riverwood Poetry Series
Riverwood Poetry is a FREE series that takes place on the second Tuesday of the month September 2019 – May 2020. Each night begins with an open mic, followed by a poetry reading featuring regionally-or nationally-known poets.
November Poet | Patrick Donnelly
Patrick Donnelly is the author of four books of poetry, Little-Known Operas (Four Way Books, 2019), Jesus Said (a chapbook from Orison Books, 2017), Nocturnes of the Brothel of Ruin (Four Way Books, 2012, a Lambda Literary Award finalist), and The Charge (Ausable Press, 2003, since 2009 part of Copper Canyon Press).
Donnelly is director of the Poetry Seminar at The Frost Place, Robert Frost's old homestead in Franconia, NH, now a center for poetry and the arts. With his spouse Stephen D. Miller, Donnelly translates classical Japanese poetry and drama. Donnelly's awards include the 2015-2016 Japan-U.S. Friendship Commission Prize for the Translation of Japanese Literature, a U.S./Japan Creative Artists Program Award, and a 2018 Amy Clampitt Residency Award. Donnelly was 2015 – 2017 poet laureate of Northampton, Massachusetts.
About Riverwood Poetry Series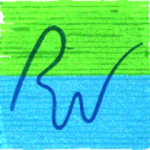 The Riverwood Poetry Series, Inc. is a non-profit arts organization committed to the promotion and appreciation of poetry in Connecticut. RPS, Inc. is invested in providing entertaining and thought-provoking programming, while responding to the needs of our neighbors through community outreach and collaboration. Learn more at their website.