Event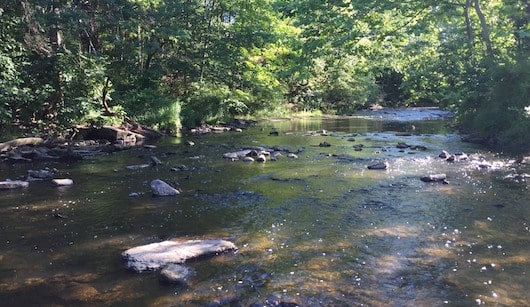 ARTS
Nomad/9 MFA: PARK: Bridging Communities
The opening reception of P.A.R.K. Bridging Communities takes place at our June Creative Cocktail Hour.
Collaborating with Mary Mattingly and the Nomad/9 MFA program at the Hartford Art School, Real Art Ways presented the premiere of the Park River Tool Kit. This site-responsive project continues a longstanding relationship between Real Art Ways and the students of the Hartford Art School while offering tools for viewers to explore their ideas, including foraging maps, water samples, and historical information.
Real Art Ways will continue this project with Mattingly and the current Nomad/9 MFA class with a new installation of objects, projections, and sculptures for the pop-up exhibition, P.A.R.K.: Bridging Communities.
About the Exhibit
P.A.R.K. Bridging Communities comprises one year of research and design work by four international women artists/MFA candidates in the Nomad/9 MFA Program at the University of Hartford, including Fatric Bewong, Blair Butterfield, Zahar Al-Dabbagh, and Sophy Tuttle. It catalogs the process of the students' work with artist/faculty Mary Mattingly to create a public art project for Hartford inspired by the Park River.
This exhibition is presented simultaneously at the Silpe Gallery at the Hartford Art School and here at Real Art Ways.
From the P.A.R.K. Bridging Communities Artists
What can it mean to deeply connect to the place you live, or to the place you are visiting? Tasked with considering a bridge between North Hartford and the University of Hartford as a public art piece, we engaged in a deep research process in order to consider the river and its users.
We went on an investigative journey of archive and field research into surrounding lands, resources, histories, and ecologies in order to learn more about animals, plants, residents, businesses, and organizations near the Park River. From a physical bridge to an observation station, animal habitats, and an artist residency, the resulting exhibition is a culmination of our research process.