Event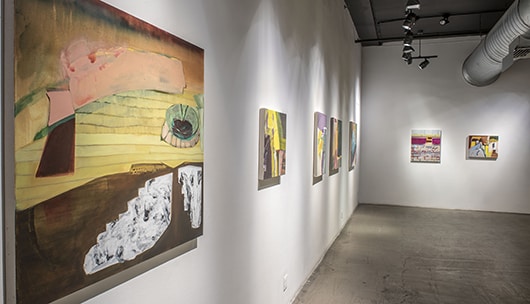 EVENTS
Niki Kriese: Artist Talk and Reception
A reception will begin at 3 PM, with the talk commencing at 3:30 PM.
Visual Arts Coordinator, Neil Daigle Orians will engage with Niki in a dialogue surrounding her work and process.
More info about Chewing the Scenery is at this link.
About the Artist
Niki Kriese is a 2018 Real Art Award recipient. From her bio: "After barely graduating with her MFA from Rhode Island School of Design in 2007, Niki Kriese moved to New York in search of fame, fortune, and falafel. She doesn't remember anything before that. She makes art and lives in the Hudson Valley with her husband and freaking adorable kids."
The 2018 Real Art Awards is supported in part by the National Endowment of the Arts and The Edward C. and Ann T. Roberts Foundation.