Event
2017 Academy Award Nominee, Best Animated Feature, and Best Foreign Language Film
"An example of the kind of movie magic that's always hard to find." – Los Angeles Times
"A bittersweet celebration of friendship and empathy." – NY Times
Synopsis:
"Zucchini" is befriended by a police officer, Raymond, who accompanies him to his new foster home.
At first, Zucchini struggles to find his place in this strange environment. But with Raymond's help and his newfound friends, he eventually learns to trust and love, as he searches for a new family of his own.
Brought to life through memorable character designs and expressive stop-motion animation, the story soars with laughter, sorrow, and joy.  It stands as a testament to the resilience of the human heart.
Voiced by Will Forte, Nick Offerman, Elliot Page, and Amy Sedaris.
Safety In Our Cinema:
As you return to our physical space, your health and safety is our top priority. To learn about all the steps we have taken to prepare and our new procedures visit our Welcoming You Back page.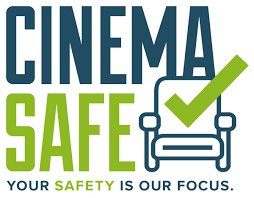 Real Art Ways Cinema is designated Cinema Safe. Learn more about Cinema Safe HERE