Event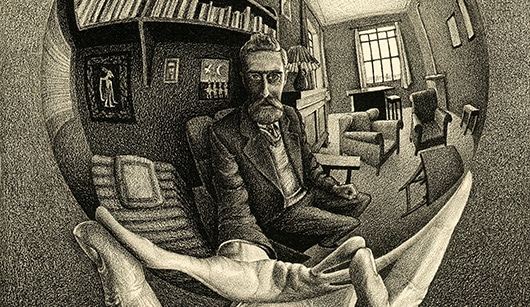 EVENTS
M.C. Escher: A Conversation at the Intersection of Art and Math
To register for this free event, click here.
Real Art Ways Science on Screen® season invites you to experience the unique combination of a feature film and a relevant talk from notable local figures in science.
Real Art Ways is pleased to host an online panel discussion, followed by a Q&A, on the new documentary M.C. Escher: Journey to Infinity. 
Artists Chris Klapper and Patrick Gallagher, mathematician Dr. Timothy Goldberg, and musician Rachael Elliott, will join Cinema Coordinator Ian Ally-Seals in a conversation on Escher and how his work has influenced each panelist's professional practice.
M.C. Escher: Journey to Infinity is available to rent through Real Art Ways Virtual Cinema HERE.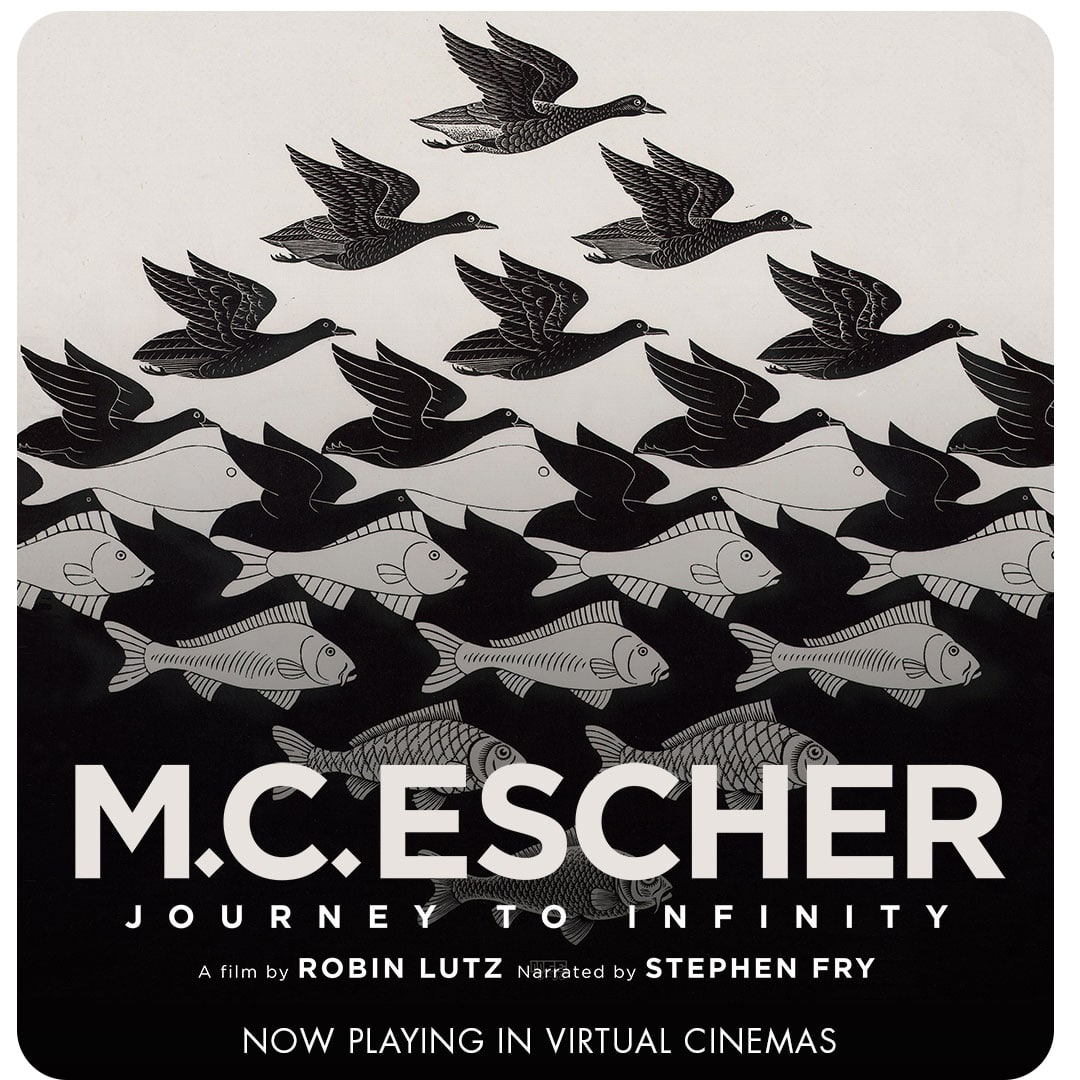 About the panelists:
Chris Klapper and Patrick Gallagher collaborate in multidimensional and large-scale multimedia to explore new technologies and use them to express immense ideas on a human scale.
They are currently the 2020-2021 Artists in Residence at FERMILAB – National Particle Physics and Accelerator Laboratory and 2021 UMass Amherst Visiting Artists. Recent projects include PI Project, DATAATADATA: Everything and Nothing at The Invisible Dog Art Center and DATAATADATA:3-Sphere at ODETTA.
Dr. Timothy Goldberg is an Associate Professor of Mathematics in the Donald and Helen Schort School of Mathematics and Computing Sciences at Lenoir–Rhyne University in Hickory, North Carolina. His mathematical interests are primarily in geometry.
Rachael Elliott is a versatile performer who is active in classical, new music, and improvised rock and pop. She is best known as the founding member of the genre-bending music group, Clogs. Ms. Elliott may also be heard on recordings by The National, My Brightest Diamond, and Thomas L. Read, and in films including Turn the River and Colony.

Science on Screen is an initiative of the COOLIDGE CORNER THEATRE, with major support from the ALFRED P. SLOAN FOUNDATION.
 Image: "Hand With Mirror" by M.C. Escher © The M.C. Escher Company B.V. Baarn – The Netherlands, courtesy of Zeitgeist Films