Event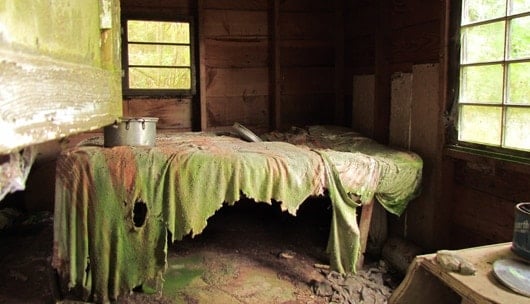 Lost and Found brings together six artists that embrace material discovery, be it actual found objects or reused/redirected items.
Scott Schuldt presents documentation of a cabin he stumbled upon in the woods that was apparently built in the 1950's. He meticulously recorded the site with drawings, photos and encased detritus, acting as a detective of sorts trying to decipher the clues he finds.
Anita Balkun also documents a living space – that of her grandfather. Large-scale photographs find discrete areas of his house and stir memories from childhood.
Robert Calafiore's lush pinhole photographs focus our attention on glass vessels rescued from antique shops and flea markets.
Jeff Ostergren and Liz Atzberger take different approaches to explore everyday objects, i.e. zip ties, pins, plastic shopping bags, billboard ads etc., making art objects that reflect upon the history of painting and sculpture while bringing it directly into current recognizable culture.
Joseph Fucigna also draws upon utilitarian materials, using plastic construction fencing to mold evocative wall sculptures.
All the work in this exhibition surprises through visual dexterity.
Curated by David Borawski
Featured image: Scott Schuldt