Event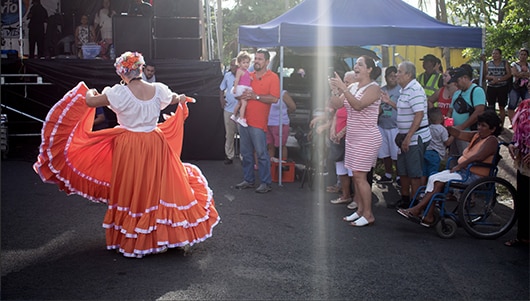 ARTS
Los Paisanos: Narratives of the Chinese Diaspora in Puntarenas by Dorcas Tang
Real Art Ways presents Los Paisanos: Narratives of the Chinese Diaspora in Puntarenas, Costa Rica, a project by Philadelphia based artist and photographer Dorcas Tang. 
Los Paisanos documents a community of the Chinese diaspora living in Costa Rica. The photographs, found objects, and audio tell a complex story of migration and cultural exchange, questioning what it means to be Chinese, Costa Rican, both, and neither. 
Project Statement:
Los Paisanos means "countrymen", a term of endearment used between the Chinese community in Costa Rica to refer to one another. This exhibition illuminates living narratives erased from national and global history despite their 160-year presence. Through my lens, the images hint at a transnational network of diasporic kinship. The project strives to question and redefine this crucial intersection between Chinese and Latinx identity utilizing oral histories, intimate family photos, and portraits. While it is by no means comprehensive, it offers a glimpse of what it means to navigate this complex identity. Ultimately, this exhibition brings into dialogue about what it means to belong.
About the Artist:
Dorcas Tang is an artist, photographer, and storyteller whose diasporic identity as a third-generation Chinese-Malaysian drives her work. Looking towards the future, she is excited to continue bridging communities and fostering critical dialogue through creating socially engaged visual narratives. If she could have any superpower in the world it would be the ability to completely understand other human beings. And cats. 
The creation of the work was supported by the Class of 1961 Arts and Social Change Grant from the Lang Center at Swarthmore College and the Greater Philadelphia Asian Studies Consortium Award