Event
"Shows the optimism and self-awareness that can come from creativity." – NY Times
"True Art" – Los Angeles Times
Synopsis:
LIYANA is a genre-defying documentary that tells the story of five children in the Kingdom of Eswatini who turn past trauma into an original tale about a girl named Liyana who embarks on a perilous quest to save her young twin brothers. The film weaves her animated journey together with poetic documentary scenes to create an inspiring story of perseverance and hope.
LIYANA has played at festivals around the world, including the British Film Institute's London Film Festival and MoMA's Doc Fortnight, and has won more than 35 jury and audience awards so far.
Safety In Our Cinema:
As you return to our physical space, your health and safety is our top priority. To learn about all the steps we have taken to prepare and our new procedures visit our Welcoming You Back page.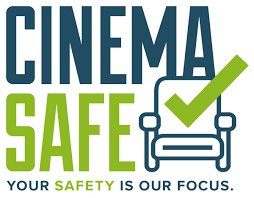 Real Art Ways Cinema is designated Cinema Safe. Learn more about Cinema Safe HERE