Event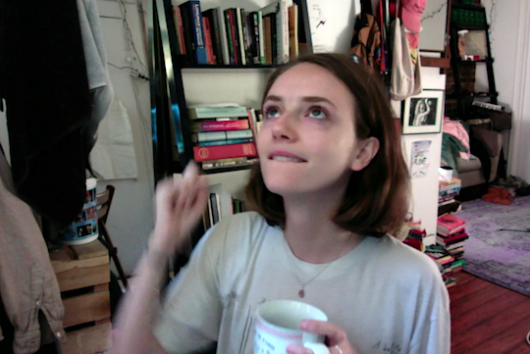 Group is a single-channel video installation; a monologue on repeat.
Artist Statement
The word "monologue" comes from the Greek monologos, which translates to "speaking alone".
Obvious but also; what an oxymoron.
Each of the performers in Group are people I met in a group – "group therapy", or group analysis, to be more precise.
We rehearse every week.
About the Artist
Lauren Bakst is an artist and writer living in New York. She works in, with, and through dance to approach performances as an object of inquiry. She has recently held residencies at NARS and Chez Bushwick and has performed her work twice at Klaus von Nichtssagend Gallery. Her work has also been presented at Danspace Project, SculptureCenter, Pioneer Works, Movement Research at Judson Church, Abrons Arts Center and The Drawing Center, among other spaces. Lauren is the Managing Editor of the Movement Research Performance Journal and her writing was recently published in Women & Performance: A Journal of Feminist Theory. She teaches in the School of Dance at University of the Arts.
Image: Still from digital video, 41 min 59 sec.