Event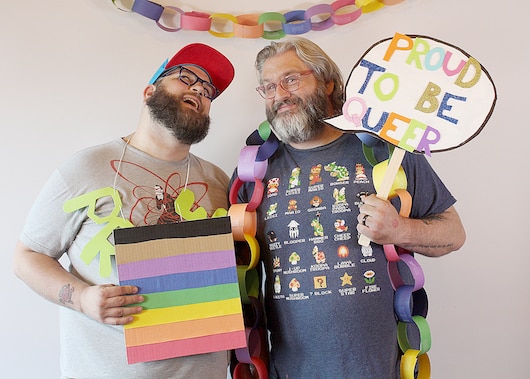 EVENTS
June Creative Cocktail Hour
Every third Thursday of the Month, creative, interesting and open-minded people gather to experience all kinds of art and connect with one another.
Both commemorating the 50th Anniversary of Stonewall and looking towards the future, we present a night of queer themed activities and experiences!
– Interactive performance by Journey Writers
– Queeraoke (queer-karaoke)
– Drag queens reading from romance novels, and more!
M.A.K.U. Soundsystem will perform unique sounds that express their immigrant experience. Juxtaposing traditional Colombian percussion, drum-set, electric bass, guitar, and vocals they create an explosive performance filled with unshakable grooves.
DJ Ephraim Adamz will spin some fierce dance grooves throughout the night!
Exhibitions on View
Nomad/9 MFA: PARK: Bridging Communities (opening reception)
Keith Clougherty: Homestead Metabolism
Mateo Nava: Encuentro
Food Truck: Samba's Cuisine
Plus – Hands-On Creative Activities – led by Lauren Perrault
---
Schedule
6 – 7 PM | DJ Ephraim Adamz opens & Pride Poster-Making
6 – 8 PM | Opening reception of Nomad/9 MFA: PARK: Bridging Communities
7 – 7:45 PM | M.A.K.U. Soundsystem & Drag Queens Reading Romance Novels
7:45 – 8 PM | One Hot Night performance led by Anne Cubberly
8 – 9 PM | Queeraoke!
8:15 – 9 PM | M.A.K.U. Soundsystem
9 – 10 PM | Music & Dancing with DJ Ephraim Adamz