Event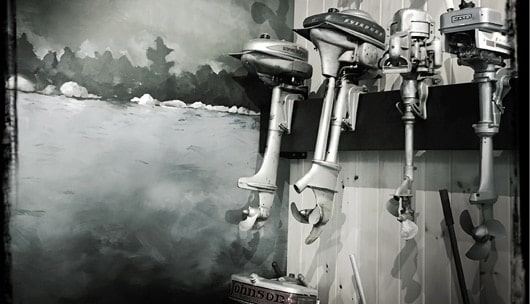 ARTS
Judith Thorpe: Breathing The Everyday
Breathing The Everyday is a visual haiku reflecting on the everyday and ordinary. Digital photography mimics vintage style, exploring extraordinary qualities within the subjects.
Take a breath 
Hold it 
Breathe out 
See the everyday
Featured Image: Breathing the Everyday 24 (2016, digital print)
About the artist
Judith Thorpe's creative work has been exhibited at venues such as the International Fine Art Fair, New York; New Britain Museum of American Art; Real Art Ways, Hartford; FlatFile Galleries and Randolph Street Gallery, Chicago; The American Center, New Delhi, India; Nexus Contemporary Art Center and the Atlanta Gallery of Photography, Atlanta; Southeastern Center for Contemporary Art, Winston-Salem; and Jane H. Baum Gallery, New York, Graham Gallery, Albuquerque, and Ginny Williams Gallery, Denver. Artist residencies include the Millay Colony for the Arts, Banff Centre for the Arts, and Vermont Studio Center.
Thorpe has been on the faculty at the University of Connecticut since 2001, serving as the Art and Art History Department Head for eleven years. She has served on the Board of Directors of the College Art Association, National Association of Schools of Art & Design, National Association of Artists' Organizations, National Council of Arts Administration, Society for Photographic Education, and The Philadelphia Print Center. She has been actively involved in advocacy for the arts and humanities, participating in the Americans for the Arts National Arts and Humanities Advocacy Days in Washington, DC. Thorpe received her BS in Psychology from Regis College in Denver, MFA in Photography from the University of Colorado at Boulder, and certificate from the Harvard University Graduate School of Education Institute for Educational Management.