Event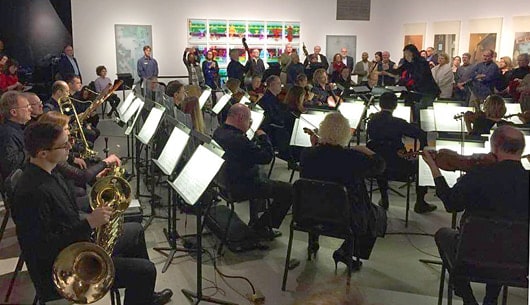 ARTS
HSO: Lies You Can Believe In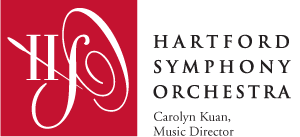 Led by HSO Music Director Carolyn Kuan, Lies You Can Believe In will be a special performance featuring HSO musicians performing in ensembles throughout the gallery spaces of Real Art Ways. This concert offers a unique blend of visual art and intriguing music, vibrant performers and an intimate and social audience experience, all at one of the coolest venues in Hartford.
Lies You Can Believe In features music by classical and contemporary composers, whose works are threaded by the concept of "observation," tying back to Real Art Ways' current exhibits, Reaction Bubble and Nothing to Hide? Art, Surveillance, and Privacy.
Beethoven's Octet for Winds, Mvt. 1 was written during a time that wealthy noblemen hired small ensembles to watch while they dined and celebrated; this piece was written with that performance setting in mind. Christopher Swist's Cities at Twilight brings to life the unique aural essences different metropolitan areas have as the day moves to night. Missy Mazzoli's Lies You Can Believe In tells an improvisatory tale, touching upon the violence, energy, mania and rare moments of calm one finds in a city. And Copland's jazz and blues-infused Music for the Theatre evokes the lively atmosphere of the theater.
Tickets to this concert are $25. Tickets are $20 for HSO subscribers and Real Art Ways members. Student tickets are $15 (with valid ID).
Program:
Beethoven Octet for Winds, Mvt. 1
Swist Cities at Twilight, Mvt. I "Hartford" & Mvt. IV. "New York"
Mazzoli Lies You Can Believe In
Beethoven String Quartet Op. 59, No. 1
Copland Music for the Theatre

Concert Sponsor: