Event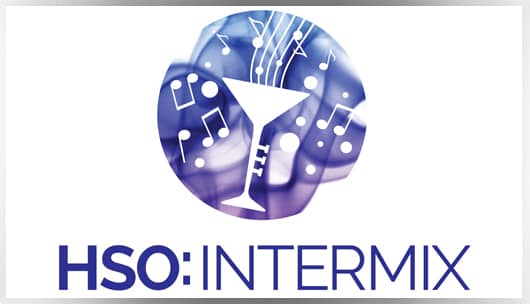 ARTS
HSO: Intermix - The Twittering Machine
HSO: Intermix is intimate, inviting, and interactive! Get up close with HSO ensembles as they perform contemporary compositions and intriguing, rare, classical pieces. Enjoy cocktails, conversation, mingling, and more. The final Intermix concert of the season, The Twittering Machine, takes place within the galleries at Real Art Ways.
Program
Shostakovich – Chamber Symphony. Op. 110a, Mvt. 2 & 3
Shostakovich – String Quartet No. 8, Op. 110, Mvt. 2 & 3
McTee – The Twittering Machine
How to Buy Tickets
Online
www.hartfordsymphony.org/tickets
Call
Single Tickets and Flex Cards: 860-987-5900
Subscriptions: 860-244-2999
Monday – Friday, 10 AM- 5PM
In Person or Mail
HSO Box Office at The Bushnell
166 Capitol Ave., Hartford, CT 06106
Questions?
tickets@hartfordsymphony.org
Supported in part by a Hartford Events Grant through the Greater Hartford Arts Council with major support from the Hartford Foundation for Public Giving.