Event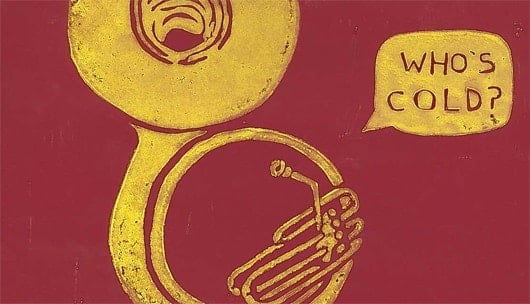 Fat Tuesday comes to Hartford!
Why should New Orleans have all the fun? Who cares if February in New England is a singularly bad time for outdoor parties? For the fourth year in a row, The Hartford Hot Several Brass Band are bringing honest-to-god carnival revelry to Hartford, with multiple stops in multiple places. There will be at least three brass bands, an army of dancers, a corps of drummers and steppers, giant puppets, delicious donuts, and more!
See the day's schedule of events on the Facebook event here.
From 6 to 10 PM, the Hartford Hot Several Brass Band, the Boycott Brass Band (from Somverville, Mass.) and the Expandable Brass Band (from Northampton, Mass.) are bringing their brassy Mardi Gras funk to Real Art Ways for a final blowout that will leave your toes tapping all the way to May.
Collaboration and Support
Sponsored by: The Hartford Hot Several Brass Band; Hartford.com; Freed Marcroft LLC