Event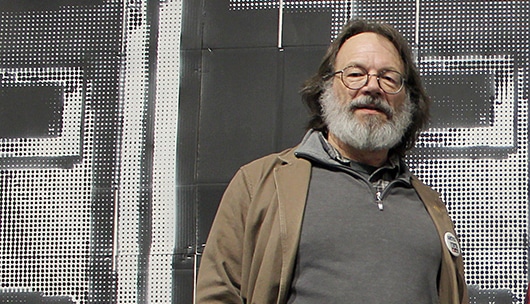 ARTS
Gil Scullion: Artist Talk and Reception
A reception will begin at 2:30 PM, with the talk commencing at 3 PM.
Gil Scullion will speak about his work and process for the exhibit Empty Spaces, Home Bodies, followed by a moderated Q+A with curator David Borawski.
More info about Empty Spaces, Home Bodies is at this link.
About the Artist
Gil Scullion is an artist living and working in Middletown, Connecticut. Upon finishing his undergraduate studies, Scullion moved from Austin, Texas to New York City. There, his work developed in a conceptual manner before he pursued graduate studies at the State University of New York Albany.
His work has been featured at Real Art Ways, the De Cordova Museum in Lincoln, Massachusetts, the New Britain Museum of American Art in New Britain, Connecticut, P.S.1 in Long Island City, New York, the Wadsworth Atheneum in Hartford, Connecticut and the Housatonic Museum of Art in Bridgeport, Connecticut.
He has taught for the Graduate Liberal Studies Program at Wesleyan University and Manchester Community College. His work has received support in the form of grants from the Berkshire Taconic Community Foundation, the Hartford Downtown Council and the Middletown Commission on the Arts.