Event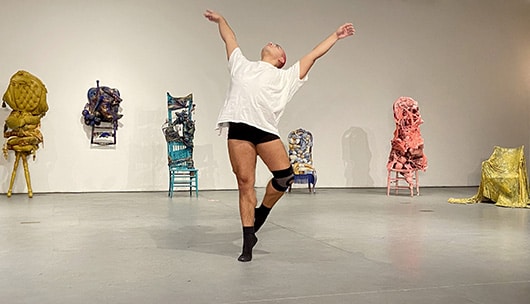 ARTS
"Family Reunion"
Artist Conversation
Artist Shannon VanGyzen is joined by dancers and choreographers from the Hartford Dance Collective and drag artists Coleslaw and Severity Stone in a conversation surrounding "Family Reunion", a collaborative performance.
Each choreographer chose one of VanGyzen's sculptures included in her solo exhibition "Homebound" and crafted a piece exploring the conceptual and formal aspects using a diverse range of approaches. Each vignette performance is connected through a series of appropriated readings curated and read by Krystle Brown.
The filmed version by Laine Rettmer is viewable for free HERE.
Registration for this event is required.
Please register using this link.