Event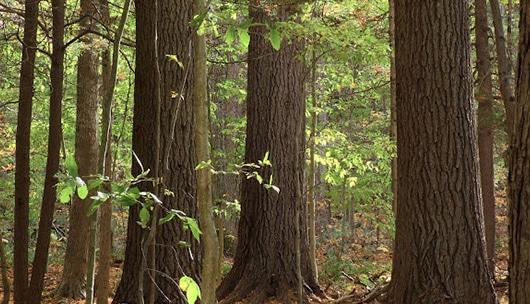 EVENTS
Eastern White Pine: The Tree Rooted in American History
Eastern White Pine: The Tree Rooted in American History, a New England Forests documentary film, will be presented at Real Art Ways on Saturday, December 10th, 2022
Four hundred years ago, the first English Colonies were established in what would be known as New England and Virginia. What prompted this to occur?
The one-hour documentary uses vintage images, new footage, and aerial views to the four-century story of the eastern white pine's critical contribution to America's founding and history. You may be surprised to learn how significant a role the tree played in this country's formation. The white pine's importance to wildlife and people is related to three experts in their respective fields: famed Minnesota bear biologist Lynn Rogers; Trinity College neuroscientist Professor Susan Masino; and nationally known old-growth forest expert Bob Leverett.
This will be a multi-sensory program, where attendees will experience white pines via their senses of light, smell, and even taste!
Program details:
1:00pm: Enjoy a walk that includes large pine trees in Hartford. Meet at the parking lot accessed from 457 Tower Ave Hartford.
2:30pm: Real Art Ways will host a multisensory reception with pine-influenced snacks, pine needle tea, eastern white pine oil diffuser and pine trees.
3:00pm: Film showing in the theater with the filmmaker.
4:00pm: Post-film Q&A and continued reception.
**Inclement weather cancels the walk, the film and reception will still be held as scheduled.
Free admission provided by the Connecticut Valley Garden Club.
Reception sponsored by Trinity College.