Event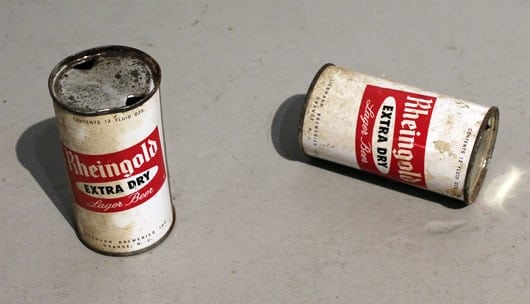 Many artists get their most creative ideas while preoccupied with another task – a long drive being one of the best. The three artists in Distracted Driving make work that is idea based; work that is not always what it first appears. Whether contemplation on language, self-representation or morality, each piece takes you on a ride of discovery.
Joe Bun Keo – (Hartford, Connecticut)
Cecil Gresham, Sr. – (Bloomfield, Connecticut)
Scott Penkava – (Brooklyn, New York)
Curator: David Borawski
About the Artists
Joe Bun Keo lives and works in Hartford, Connecticut. His sculptural, installation and conceptual works utilize semantics to bring forth issues of cultural identity and the evolution of language. He has participated in or assisted with projects in Germany, the United Kingdom and France, and has exhibited all over the United States. He was selected for SLIDE SLAM at Real Art Ways in 2010. Keo received his BFA from the Hartford Art School. He was selected as a candidate for The Mountain School of Arts (2012; Los Angeles, CA), nominated for the Wellesley College Alice C. Cole '42 Fellowship (2013-2014; Wellesley, MA) and is currently pursuing his MFA. "The kitschy aesthetic of mass-produced novelties and the everyday utility of household items serve as vessels to deliver visual punchlines that touch base on cultural identity, and the complexities of linguistics."
Cecil Gresham, Sr. currently lives and works in Bloomfield, Connecticut. His abstract work has been described as both "unconventional" and "bold." His unique style combines digital print work with various techniques and materials in experimental ways. Inspired by such artists as Basquiat, Arbus, Bacon and Driskell, Gresham delves into the marginal aspects of his subject material to enter another conceptual realm. There the viewer is invited to confront all the layers of meaning that underscore the most ordinary of surface representations. "I like to think that my creativity is one big gift box, full of surprises and disappointments. I love those challenges in the creative process. In the end, I blow out the candles with the hope others will find meaning and depth of enjoyment from my work."
Scott Penkava was born in rural Minnesota at the tail end of the Carter Administration, and headed up to urban Minnesota a few years after Kurt Cobain died. He finished undergrad in Minnesota and moved to Brooklyn before everyone had smart phones and got his Master's from Hunter as Facebook was becoming a pretty big deal. He currently lives and works in Brooklyn, NY. He is likely to be found watching "Ironman" and welding on something functionless, or building something highly functional against a backdrop of philosophy podcasts.