Event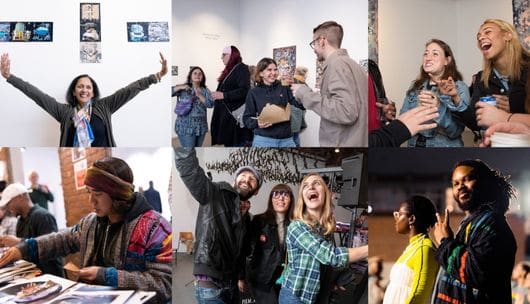 Live music, art exhibitions, food and drinks, and you. Come as you are!
Creative Cocktail Hour is about the people. Everybody is welcome, conversations abound, people connect.
Live Music:
Habbina Habbina: The New York Trio led by guitarist Amit Peled, channel the rare repertoire of Mediterranean guitar with music by giants such as Aris San and Omar Khorshid. Retro-Mediterranean-hits are brought to life with renditions to songs by Umm Kulthum, Ahuva Ozeri, Farid Al-Atrache, Tzlilay Ha'Oud, TLC, Daklon, Britney Spears, Margol, Blondie, and many more.
The band is set to make every concert turn into a loud, unforgettable celebration of life. Their dedication to the lineage of Mediterranean music along with their unstoppable live energy, and one-of-a-kind sound is what makes Habbina Habbina one of the most interesting bands to come out of New York City today.
For more information, please visit their website and Instagram!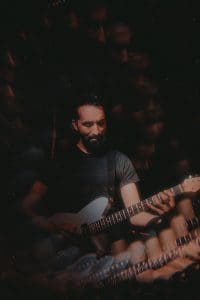 DJ Mr. Realistic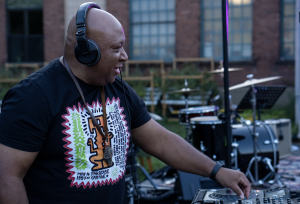 Art Exhibitions:
Kate Bae: Opening at Creative Cocktail Hour; an immersive installation that explores the artist's Korean background, history, peace and hope.
Rashmi Talpade: Every Little Thing 
Howard el-Yasin: Specific Matter
Food Truck
Rolling Roti
Hands-on Art Making Activities
& You!
Creative Cocktail Hour is about community and expression.
Buy your tickets online and skip the line at the door!