Event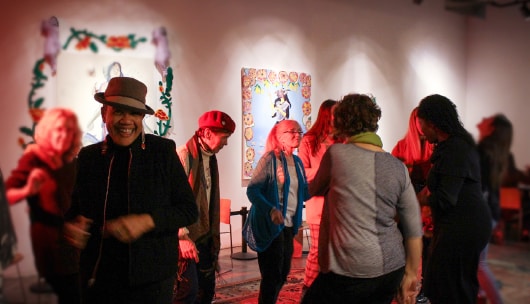 EVENTS
Creative Cocktail Hour - Thur 2/17
We're going low-key this month. DJ James Hall aka Mr. Realistic will be setting a cool, chill vibe. Enjoy music, opening receptions for art exhibitions, food, drink and community. Come as you are.
A monthly gathering of people young and old, city, suburb and country, black, white, brown, gay, straight, trans, polkadotted and spotted.
Everybody is welcoming, conversations abound, people connect.
Come with friends, come by yourself. Hangout and talk about art, music and more. Creative Cocktail Hour is a great way to meet new people!
The incomparable DJ James Hall aka Mr. Realistic.
Four exhibitions, opening reception for Peter Waite/Ken Morgan and Elizabeth Flood.
Food truck – East West Grill.