Event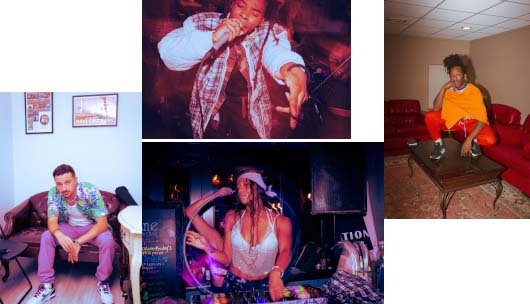 EVENTS
Creative Cocktail Hour
October '21
A monthly gathering of creative souls. People from all ages and backgrounds gather to celebrate art, music, life and community.
This month, we invite you to an evening of musical exploration by four CT-based artists:
Dreamvoid, Sonia Morant, Brandon Seradino & Jaden Castro.
And three visual art exhibitions: Then The Morning Comes by Lydia Viscardi, 무: 無: Nothing by Seunghwui Koo, and Maxim Schmidt on the Real Wall.
Food truck: Baba Ghanoush, bar/café.