Event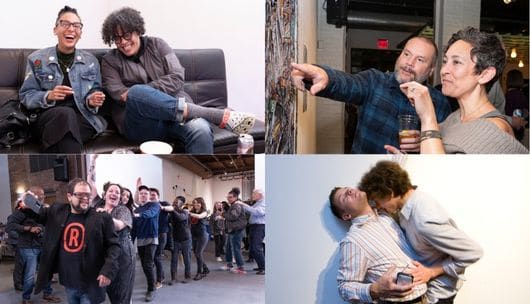 Live music, art exhibitions, food and drinks, and you. Come as you are!
Creative Cocktail Hour is about the people. Everybody is welcome, conversations abound, people connect.
Live Music:
Elliott Sharp and Eric Mingus: Longtime collaborators, Mingus and Sharp have worked together for decades in a dizzying variety of musical situations culminating in their distinctive duo project Fourth Blood Moon in which they create a mashup of poetics, electronica, blues, opera, improvisation, funk, and the cosmic.  They will be performing songs from their latest album on zOaR, Songs From A Rogue State with Mingus on vocals and Elliott Sharp on guitar and laptop.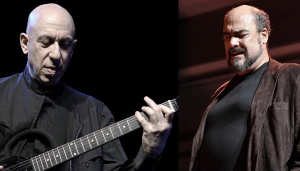 DJ Mr. Realistic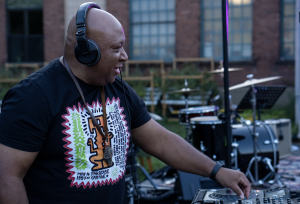 Art Exhibitions:
Kate Bae: A Rite of Passage
Rashmi Talpade: Every Little Thing 
Howard el-Yasin: Specific Matter
Hands-on Art Making Activities
Food Truck: East-West Grille (Laotian and Thai food with vegan and vegetarian options)
& You!
Creative Cocktail Hour is about community and expression. We'd love for you to be a part of it this month!
Buy your tickets online!