Event
Cimafunk is returning to Real Art Ways for a free outdoor concert on Sunday, August 29!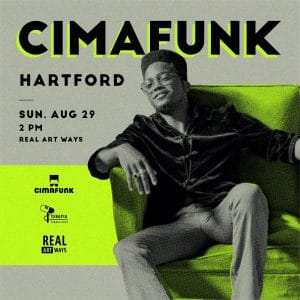 "Cimafunk's magic is at its peak when he's singing live." – The New Yorker
" […] the crowd's enthusiastic roar nearly overwhelmed the sound system." – Rolling Stone
"Cimafunk, el cantante del momento en Cuba (Cimafunk, the top singer in Cuba)." – El País
Cimafunk is one the most exciting new faces in the Latin music space, and a pioneer in bringing Afro-Cuban funk to the world. Singer, composer and producer, the young Cuban sensation offers a subtle and bold mix of funk with Cuban music and African rhythms, which is currently revolutionizing the island's music scene.
DJ Mr. Realistic will be spinning, too!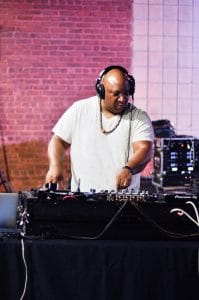 Food trucks: Dori's Latin Inspired Food, Samba Kitchen