Event
"Even without Wallace and Gromit, most of the trademark joys are here: the compound of squashy creatures and heavy machinery, the wide, open-ended rictus of a toothy smile, and the great Parkian gulp." – Anthony Lane, New Yorker
Synopsis:
This engaging stop-motion, claymation adventure tells the story of an American rooster who falls in love with a gorgeous hen on a British farm. The couple decides to run away from the farm, but they must first contend with the evil farmer who is intent on keeping them under her control. The chickens decide to attempt an escape so they don't get turned into chicken pot pies.
Safety In Our Cinema:
As you return to our physical space, your health and safety is our top priority. To learn about all the steps we have taken to prepare and our new procedures visit our Welcoming You Back page.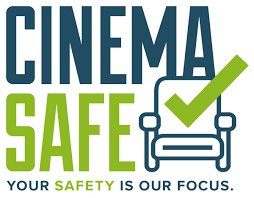 Real Art Ways Cinema is designated Cinema Safe. Learn more about Cinema Safe HERE