Event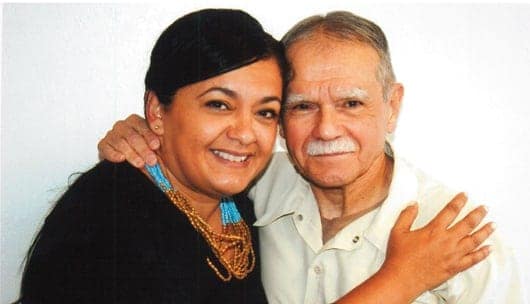 EVENTS
Book Event: Letters to Karina
Clarisa López, daughter of Oscar López Rivera, will speak about the status of the humanitarian campaign to secure her father's release from prison. With two months left to President Obama's term, there is an effort to obtain a Presidential pardon. This presentation is part of a speaking tour with stops in New York, New York; Hartford, Conn.; and Holyoke, Mass.
Ms. López will also sign copies of Oscar's recent book, Letters to Karina. The book is a collection of letters written from prison to his granddaughter, Karina.
About the Speaker
Clarisa López Ramos is the only daughter of Oscar López Rivera, and family spokesperson for the Campaign to Free Oscar López Rivera. She is the mother of Karina Valentín López, the protagonist of "Cartas a Karina" by Oscar López Rivera.
She has spoken in many international forums, including the Special Committee on Decolonization of the United Nations (2014, 2015, 2016), participated in forums in Capetown City, South Africa, Nicaragua, Cuba, Dominican Republic, El Salvador, Ecuador and Guatemala.
She attended the University of Puerto Rico, where she obtained a Bachelor's degree in Business Administration and a Master's degree in Global Management.
"El futuro es impredecible pero si se siembra siempre hay la posibilidad de que la semilla de frutos. Estamos sembrando y seguiremos pa'lante." – Oscar López Rivera
Oscar López Rivera is the longest held political prisoner in the history of Puerto Rico – now 73 years old and serving a 70-year sentence in U.S. prison. He has been in prison for 35 years and has endured inhumane treatment through 12 years of solitary confinement. This moment is urgent that we continue to pressure President Obama before he leaves office on January 20, 2017, to grant an immediate Presidential pardon to Oscar.