Event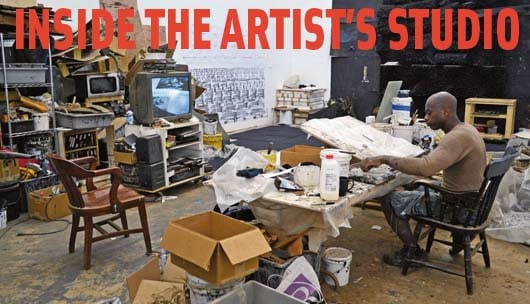 ARTS
Artist and Author Joe Fig's Book Talk
When walking through a museum it is easy to forget that the perfectly hung paintings and well-lit sculptures are products of a long and arduous process. They are the end result of creative inspiration, but also a myriad of physical and logistical details. It is these details—aspects of an artist's daily routine—that motivated Joe Fig to embark on a life-long exploration of the working lives of his fellow professional artists. Over the years he has interviewed more than 120 leading contemporary artists. On Thursday, October 22 starting at 6 PM, Joe Fig will be speaking about the evolution of his work and the insights he has gained which are published in his new book Inside the Artist's Studio. A book signing will follow the lecture.
Joe Fig is an artist and author known for his works that explore the creative process and the spaces where art is made. His paintings and sculptures are exhibited internationally and can be found in numerous museums and leading private collections. He is represented by Cristin Tierney Gallery in New York. Fig works and lives in Connecticut's Farmington River Valley.
This event is free and open to the public.