Event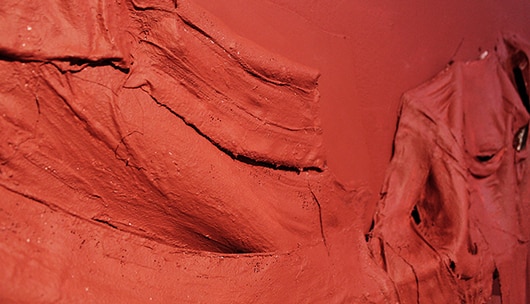 ARTS
Artist Talk: Liona Nyariri
2018 Real Art Award recipient Liona Nyariri will present a performative lecture about her work and her fictional character the "Pidgin."
The Pidgin embodies a physical manifestation of pidgin, or hybrid, languages of Southern Africa.
Nyariri has created installations and objects based on her development of the Pidgin character and its backstory.
In the performance, Liona will take on the persona of a researcher who is studying the Pidgin and the mythology surrounding it.
Says Visual Arts Coordinator Neil Daigle Orians, "I have been continually fascinated during my conversations with Liona. Her work is an experiential dive into her thought process in creating the collective, characters, alphabet, and lore behind the Pidgin. Her performance will blur the lines between scholarship and art, allowing for a new narrative to come forward."
Read more about Liona's exhibition, Pfimbi Yemashoko (the place where the words are kept).
About the Artist
Liona R. Nyariri (b. 1991) lives and works in Brooklyn, New York. She received her MFA in Fine Art from Parsons The New School of Design and completed her Whitney Independent Study Program fellowship in 2017.
Her work has been presented at Zeitz Museum of Contemporary Art Africa, AC Institute, Participant Inc., Long Island City Art Fair, Gallery MOMO, Cape Town Month of Photography, Young Blood Gallery, AVA Gallery and others. Nyariri is the recipient of the ABSA Art and Life award as well as a top finalist for the Sasol New Signatures Award.
Nyariri has completed a residency with Artist Alliance Inc., New York and is currently completing a fellowship in Germany at the Hochschule Für Bidende Künste Braunschweig, funded by the state of Lower Saxony (BS Projects scholarship 2018/19).
The 2018 Real Art Awards is supported in part by the National Endowment for the Arts and The Edward C. and Ann T. Roberts Foundation.