Event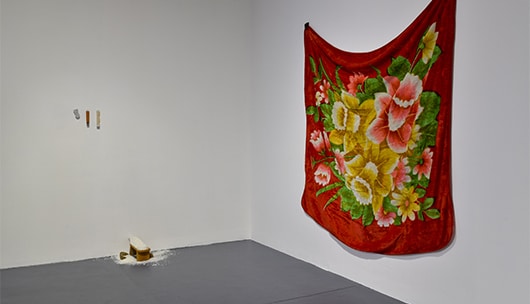 Wednesday, October 26, 6:00 PM. Free admission, no RSVP required.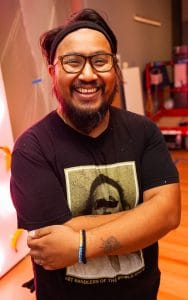 You're invited to a conversation between artist Joe Bun Keo and Khmer artist-scholar Sokunthary Svay. Bun Keo will discuss the process behind bitter melons / bitter pills, an exhibition that focuses on sentimental, cultural and utilitarian values within the discussion of materiality and identity. Joe Bun Keo is one of six recipients of the 2021 Real Art Awards, which supports emerging artists in New England, New York, and New Jersey.
Joe Bun Keo (b. 1987) is a Khmer (Cambodian) – American artist living and working in Connecticut. His work "unpacks intergenerational trauma through the scope of 'neomaterialism' and the concept of 'power objects.'"
Sokunthary Svay was born in a refugee camp in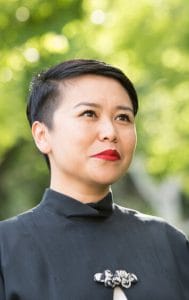 Thailand shortly after her parents fled Cambodia after the fall of the Khmer Rouge regime. They were sponsored to come to the United States and resettled in the Bronx where she grew up. A founding member of the Cambodian American Literary Arts Association (CALAA), she has received fellowships from the American Opera Project, Poets House, Willow Books, and CUNY, as well as commissions from Washington National Opera, the Asian American Writers' Workshop, the Chautauqua Institution, and ISSUE Project Room. In addition to publishing a poetry collection, Apsara in New York (Willow Books, 2017), Svay has had her writing anthologized and performed by actors and singers. Svay's first opera, Woman of Letters, set by composer Liliya Ugay, received its world premiere at the Kennedy Center in January 2020 as part of the American Opera Initiative. A recent recipient of the OPERA America IDEA grant, her second opera with Ugay, Chhlong Tonle, received its premiere in March 2022. She is a Ph.D. candidate in English at the CUNY Graduate Center and a Lecturer at CCNY.