Event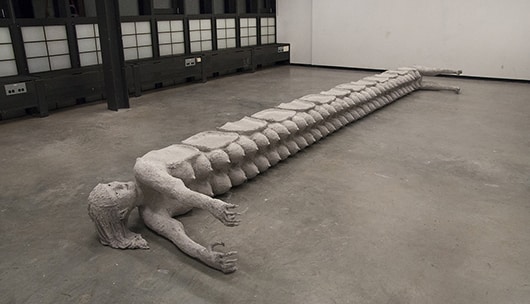 ARTS
Artist Talk: Catalina Ouyang and Catherine Damman
 To register for this free event, click here.
Real Art Ways exhibiting artist Catalina Ouyang is joined by writer and art historian Catherine Damman for a conversation surrounding the work in Ouyang's solo exhibition, THE SIREN. Ouyang and Damman will engage in a dialogue covering the conceptual, formal, and material aspects of Ouyang's sculptural approach to narrative and history.
This event will also be broadcast on our Facebook page.
About the Panelists: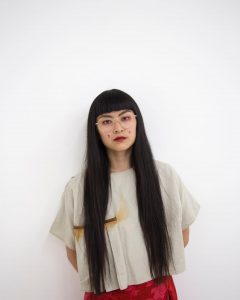 Catalina Ouyang's solo exhibitions include: it has always been the perfect instrument at Knockdown Center (Queens, NY); marrow at Make Room (Los Angeles, CA); fish mystery in the shift horizon at Rubber Factory (New York, NY); blood in D minor at Selena Gallery (Brooklyn, NY); and an elegy for Marco at the Millitzer Gallery (St. Louis, MO). Ouyang has attended residencies at Shandaken: Storm King (New Windsor, NY), the NARS Foundation (Brooklyn, NY), OBRAS (Evoramonte, Portugal), and the Atlantic Center for the Arts (New Smyrna Beach, FL), with residencies forthcoming at the Vermont Studio Center and MASS MoCA. Ouyang is a 2020-21 Studio Artist at Smack Mellon (Brooklyn, NY). Ouyang has received awards from the Foundation of Contemporary Arts, the Puffin Foundation, the Santo Foundation, and the Elizabeth Greenshields Foundation. Ouyang received an MFA from Yale University and is based in New York.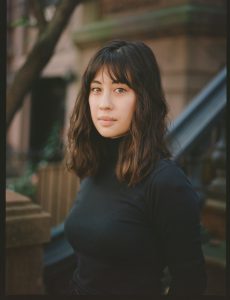 Catherine Dammanis currently a Visiting Assistant Professor of Art History at Wesleyan University and a Core Lecturer at Columbia University. Previously, she held an Andrew W. Mellon Postdoctoral Fellowship at Wesleyan's Center for the Humanities and a Chester Dale Predoctoral Fellowship at the Center for Advanced Study in the Visual Arts (CASVA) at the National Gallery of Art. With the support of a 2020 Terra Foundation for American Art Research Grant, she is at work on her monograph, which radically reconceptualizes the formation of "performance" in the 1970s. Her writing can be found in Artforum, Bookforum, 4Columns, BOMB, Frieze, Art in America, and elsewhere.