Event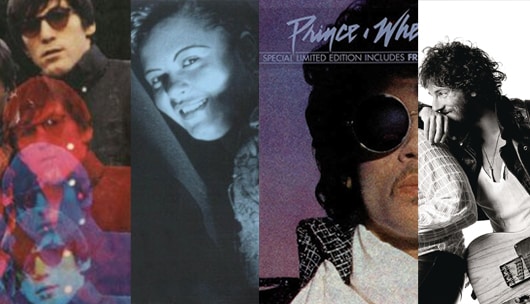 Curated by Sam Goldenberg
Americana Vibes highlights musicians who have shaped our cultural and musical identity between the years 1910 – 2000. The exhibition features the work of 54 musicians juxtaposed through video footage, curated playlists and framed album art. Americana Vibes provides an aerial view of the musical history of the 20th Century.
Featured musicians include Leadbelly, Billie Holiday, The Beach Boys, Bob Dylan, Prince, Bruce Springsteen, Sugarhill Gang, and Nirvana.
Image: A collage of 4 album covers. From L to R: The Beach Boys Good Vibrations, Billie Holiday This Years Kisses, Prince When Doves Cry, and Bruce Springsteen Born to Run.